Canine Ultimate Fitness & Health
The 83 active ingredients in Canine Ultimate Fitness & Health are formulated to provide a blend of high biological value proteins, omega-6 and omega-3 fatty acids, essential vitamins, essential minerals, and multiple specialty ingredients known to be helpful in the development and maintenance of a strong, physically fit body, improved health, and an extended life.
Provides Proactive Ingredient Support For:
check circle icon Active Weight Control
check circle icon Eye, Heart, & Brain Health
check circle icon Performance Enhancement
check circle icon Endurance & Stamina
check circle icon Muscle Tone & Strength
check circle icon Improved Health & Longevity
Directions For Use
Dosages may be administered once a day or split and provided twice daily. Sprinkle product onto any canine diet. Mix in or moisten to make a tasty, protein rich broth. To assure freshness and avoid settling, shake periodically, keep sealed, and store in a cool, dry place. Whenever introducing a new animal health supplement to the diet, it is always best to start with half the recommended dosage for the first week.
Daily Recommended Dosage (Servings per Container — 45)
Dogs (All Ages)
Weight Range (lbs.)
Scoops/Day
Warning: For animal use only. Keep out of the reach of children. In case of an accidental overdose, contact a health professional immediately.
What Does Ultimate Fitness & Health Mean?
Canine Ultimate Fitness & Health is a super concentrated, fully balanced protein, fatty acid, vitamin, and mineral supplement that also provides multiple specialty nutrients ingredients in support of a competent immune system, protection against free radical oxidation, to assist with normal digestion and utilization of nutrients, to aid in the nourishment and lubrication of joint cartilage and to protect eye, heart, and brain function in dogs of all ages. Ultimate Fitness & Health improves pet wellness, increases activity, maximizes performance, helps push back normal age-related diseases, maintains physiological processes in a more youthful state and ultimately allows our canine friends to live a longer, healthier, and more enjoyable life.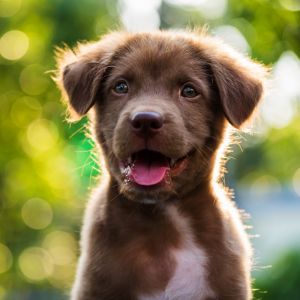 For Puppies
Canine Ultimate Fitness & Health provides everything needed to supplement commercially manufactured diets to ensure your pup – assuring your pup will get a superior head start towards a healthy, fit, and lengthy life.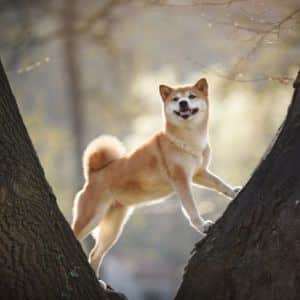 For Adult Dogs
Canine obesity rates are soaring and resulting in a multitude of health problems affecting our adult dogs. Maintaining proper fitness and health can be a difficult task at best. Veterinarians and pet owners alike have used Canine Ultimate Fitness & Heath to support overall canine health for over 40 years, and it still remains unmatched in its nutritional quality today. Remember: preventative measures are always less costly than treating an injury or illness once they occur.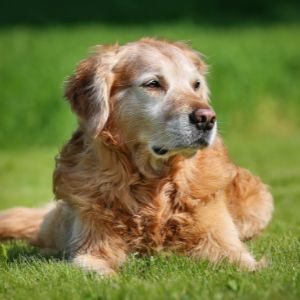 For Senior Dogs
Senior years with our pets are treasured moments that all too often end abruptly. All age-related diseases usually begin during adult years and manifest themselves later in life. I highly recommend nutritional support during the adult phase of life to be continued and increased when a dog enters its senior years. Canine Ultimate Fitness & Health is unsurpassed in helping to keep senior dogs healthy as well as pushing back most age-related diseases.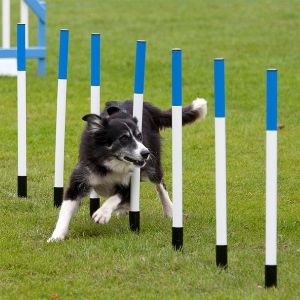 For Performance Dogs
Maintaining fitness and health is paramount to the successful efforts of performance, working, or sporting dogs. Canine Ultimate Fitness & Health has been used by top winning champions over the past 40 years in fields such as obedience, confirmation, agility, lure coursing, dock jumping, hunting, field trial, military, and police dogs, and even Iditarod sled dog racing champions. Canine Ultimate Fitness & Health is also an integral part of many champion-breeding programs that produce future champions in almost every breed imaginable.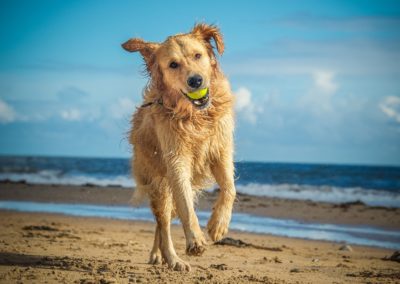 Canine Ultimate Fitness & Health is a super concentrated, fully balanced protein, fatty acid, vitamin and ...
Canine Ultimate Fitness & Health provides a balanced blend of nutrients for better health, increased activity, and maximized performance.
Learn how and what to feed your dog to provide optimum nutrition and how a dog multivitamin like Ultimate Fitness & Health can help.
What Pet Owners Are Saying