Supplements for Senior Cats
A senior cat's ability to digest and utilize various nutrients slowly diminishes over the years, which can potentially contribute to the onset of both mental and physical problems. As cats age, every cell in their body needs a little less energy and a little more of the nutrients that keep them healthy. There is no better way to provide those nutrients than to supplement the diets of all senior cats.
Feline Ultimate Fitness & Health
Senior years can last a long time in most cats. Most age-related diseases usually start during adulthood and then manifest themselves later in life. This is why I highly recommend nutritionally supporting adult cats and then increasing that support during their senior years. Feline Ultimate Fitness & Health has proven its unsurpassed ability in helping keep senior cats healthy and delay the onset of most age-related diseases.
Feline Immune Support provides a critical nutritional element for all senior cats. Overall immunity gradually diminishes over time, making senior cats susceptible to infectious diseases. Enhancing the innate immune system can help seniors compensate for the decrease in their overall immune capability. The innate immune system can seek out and destroy invading pathogenic organisms before they have a chance to develop into infectious disease.
Senior life brings on the decline in natural antioxidant production while oxidative stress – the number of free radical attacks a cat undergoes – generally increases. This phenomenon contributes to the rapid aging and organ decline seen during senior years. . Protection is just a scoop away with Feline Health Defense, an Nrf2 triggering natural survival system that helps a cat produce millions of extra antioxidants daily.
Feline Complete Joint Care
Sadly, a high percentage of senior cats suffer from osteoarthritis, a debilitating and painful joint condition. Feline Complete Joint Care provides joint healing nutrients as well as muscle, ligament, and tendon strengthening agents to help support the recovery of affected joints. No product available today compares to the power of the proprietary Aliva Joint Health Complex, exclusive to this Dr. Bill's supplement.
Most senior cats exhibit at least one clinical sign of cognitive dysfunction, which can gradually worsen over time. Providing our senior cats with additional antioxidants and nutrients to maintain normal brain function seems quite logical. Unfortunately, these nutrients cannot be found in most commercially manufactured cat diets. Feline Cognitive Support supplies a proprietary blend of nutrients for the brain that can aid in maintaining and even reversing the signs of cognitive dysfunction.
Senior cats often lose weight, muscle mass, strength, and the desire to do anything except sleep. This is because as a cat gets older, its ability to digest and utilize nutrients becomes more challenging. Feline Digestive Support provides digestive enzymes especially balanced for the cat along with billions of helpful intestinal bacteria (probiotics) to help the senior cat maintain gut integrity and the ability to remain healthier and younger at heart.
Feline Optimum Skin & Coat
The skin and coat are tied to nutrient absorption and utilization, so it is easy to see why so many senior cats have itchy skin and poor coats. They are no longer able to digest all of the essential nutrients that keep them fit and trim, so as cats age, they need increased nutrition, yet fewer calories. Feline Optimum Skin & Coat provides all of the extra nutrients needed to maintain healthy skin and coats and has been a favorite of the veterinary profession for years.
NEW Subscribe & Save
Save 10% On Auto Deliveries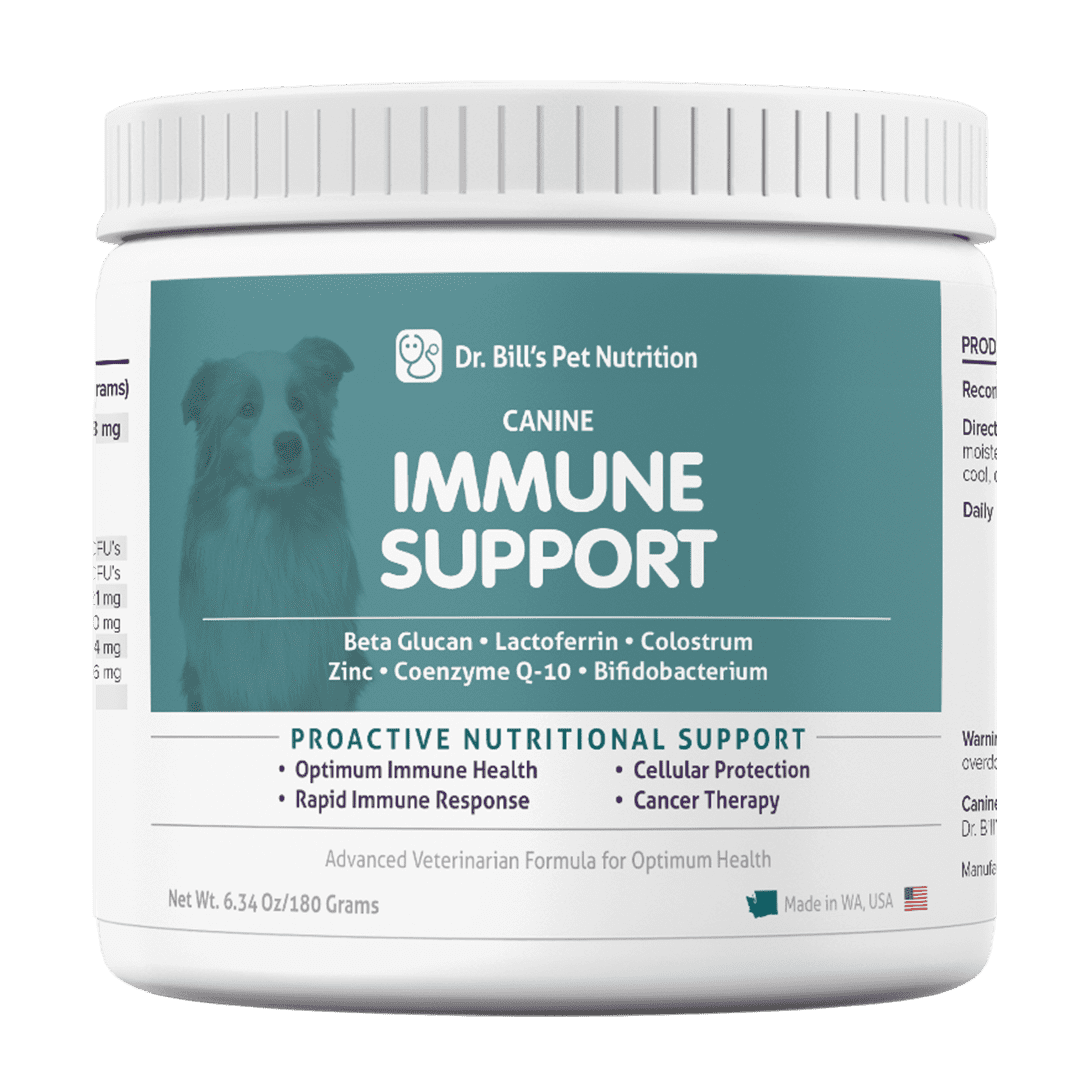 Truly a miracle product!
"I'm actually astonished at how effective this product has been! It has made an ENORMOUS difference for our dog, Indie. We started administering the supplement to Indie, and then left on a trip to London for a week. Our dog sitters fed Indie the supplement each day, according to the instructions on the label. When we returned from our trip, Indie's coat was glistening! It's so much more lustrous and smooth, with less shedding. What's more — Indie LOVES the taste of this stuff! I can't believe the improvement we've seen in only a week! Truly a miracle product! So glad we found this hidden gem, and I'm excited to see how Indie's coat looks in a month from now! Thank you, Dr. BIll! We'll be using your products for life! (P.S. Another bonus is that the serving scoop is actually quite small, so this product will last you a long time!)"
-Zack W., Pet Parent & Satisfied Dr. Bill's Customer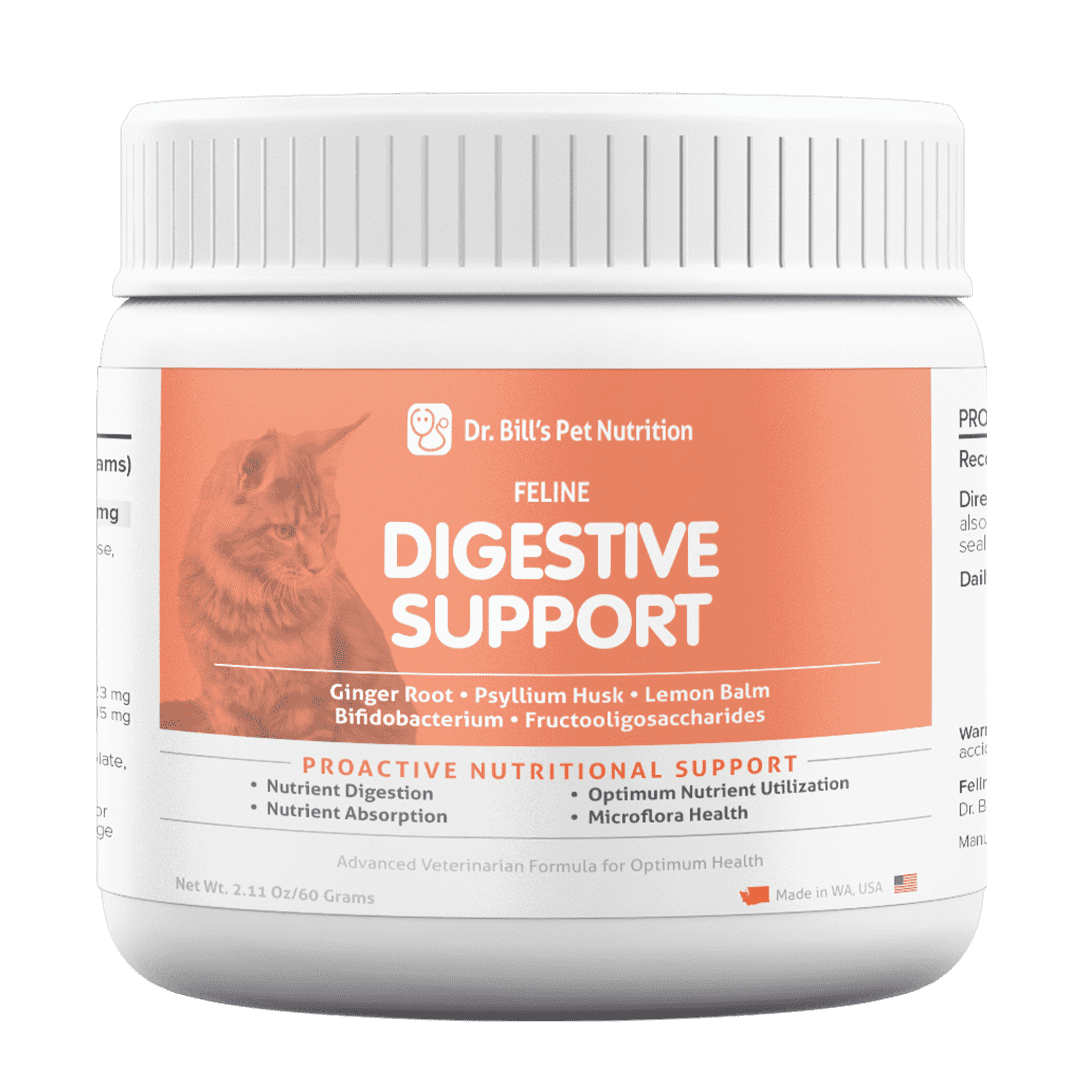 Her health has taken a 180 degree turn
"I've been giving Lily Dr. Bill's Digestive Support for about 4 months now and it has helped her SOOOOO much! We had been battling her digestive issues off and on for a few years now (vomiting, diarrhea, and skin reactions to food) resulting in some pretty significant vet bills. What we learned was that she was not processing her food properly. Through adjusting her diet and supplementing with Dr. Bill's probiotics and enzymes, her health has taken a 180 degree turn. She's feeling so good! She's so much healthier and happier, and honestly even nicer. I think having digestive issues was just making her cranky a lot of the time. And she loves the taste of Dr. Bill's powder, so that makes it super easy to give to her regularly. We love Dr. Bill's!"
-Andrea M., Pet Parent & Satisfied Dr. Bill's Customer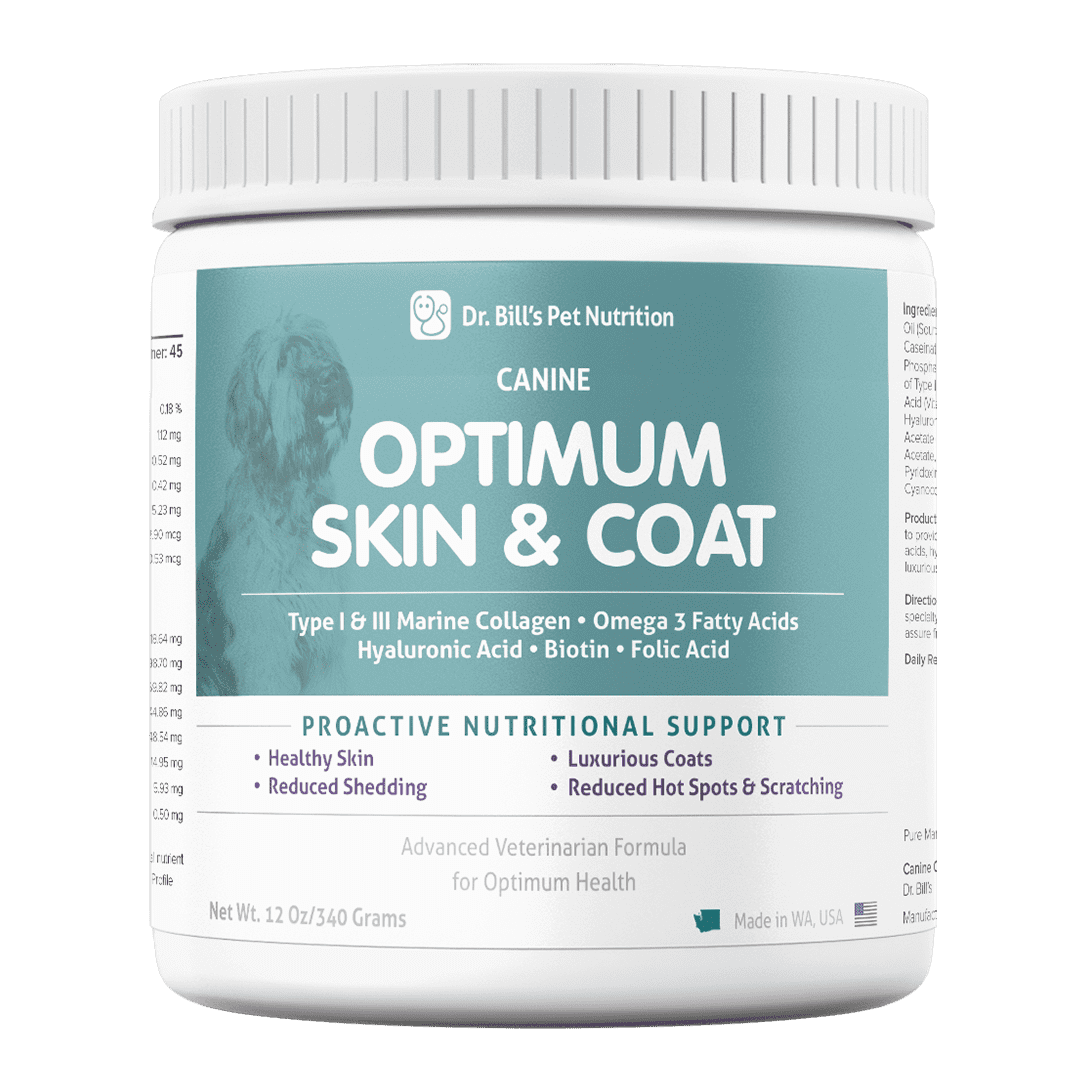 I was shocked at how thick and smooth her coat had become!
"My dog, Lola, has suffered from itchy, dry skin her whole life. Her coat always felt a little dry and wiry. I started her on Dr. Bill's Skin & Coat formula with few expectations, hoping it may at least help her itch just a little less. Then I went out of town for a week and when I returned, I was shocked at how thick and smooth her coat had become. I didn't think it was possible. Not to mention, the powder smells so good, I feel like I am serving her a gourmet meal each time I sprinkle it over her dry food. Lola is a happy girl!"
-Michelle S., Pet Parent & Satisfied Dr. Bill's Customer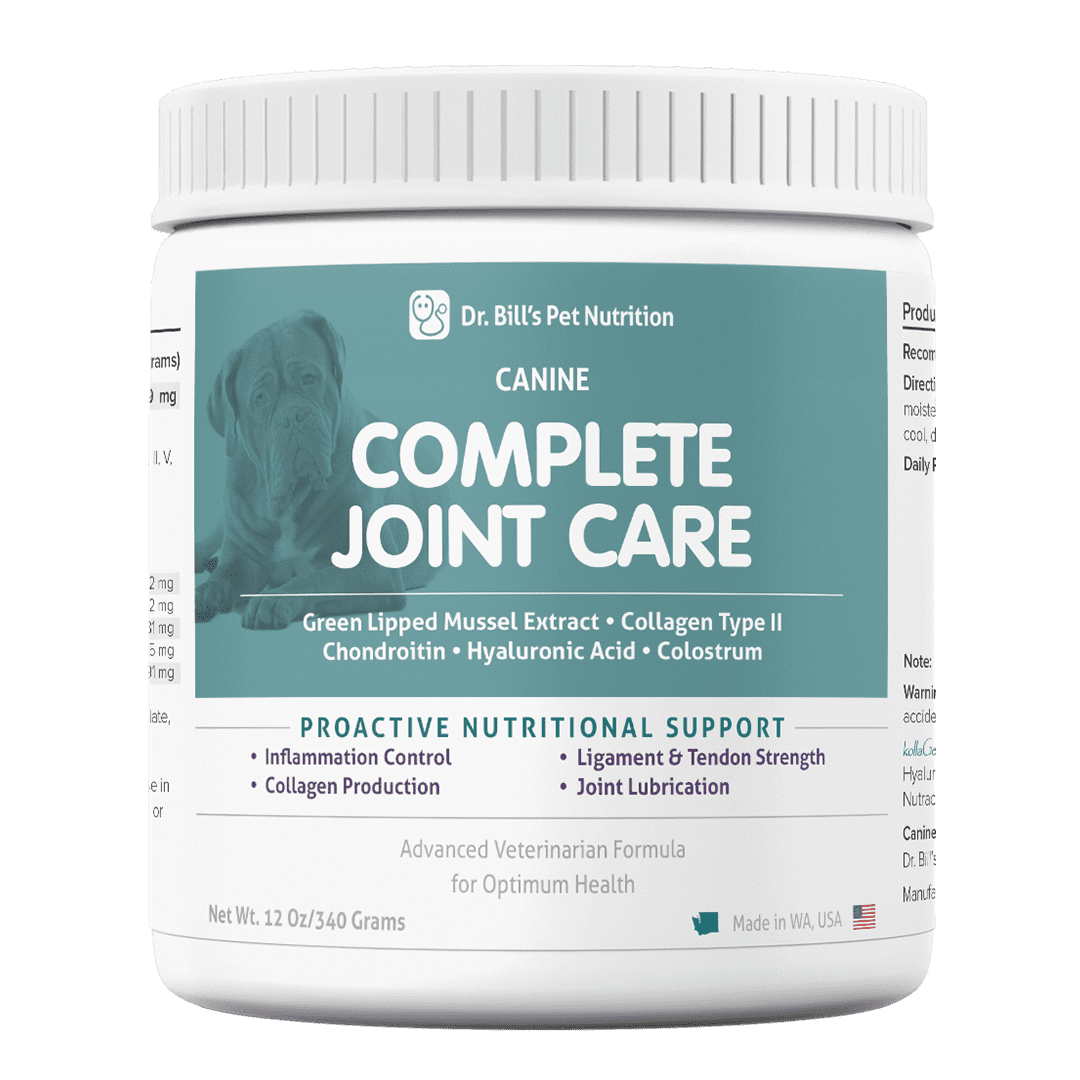 We've noticed HUGE improvements in her joints, health, and happiness
"We have a 9 year old chocolate lab and she had a major hip injury and surgery a few years back and her joints have never been the same. We have started giving her Dr. Bill's Canine Complete Joint Care and have noticed HUGE improvements in her joints, health and happiness. She hasn't been able to jump on our bed to snuggle for years and since taking this we have woken up with her snuggling up right next to us in the mornings!"
-Kelsey J., Pet Parent & Satisfied Dr. Bill's Customer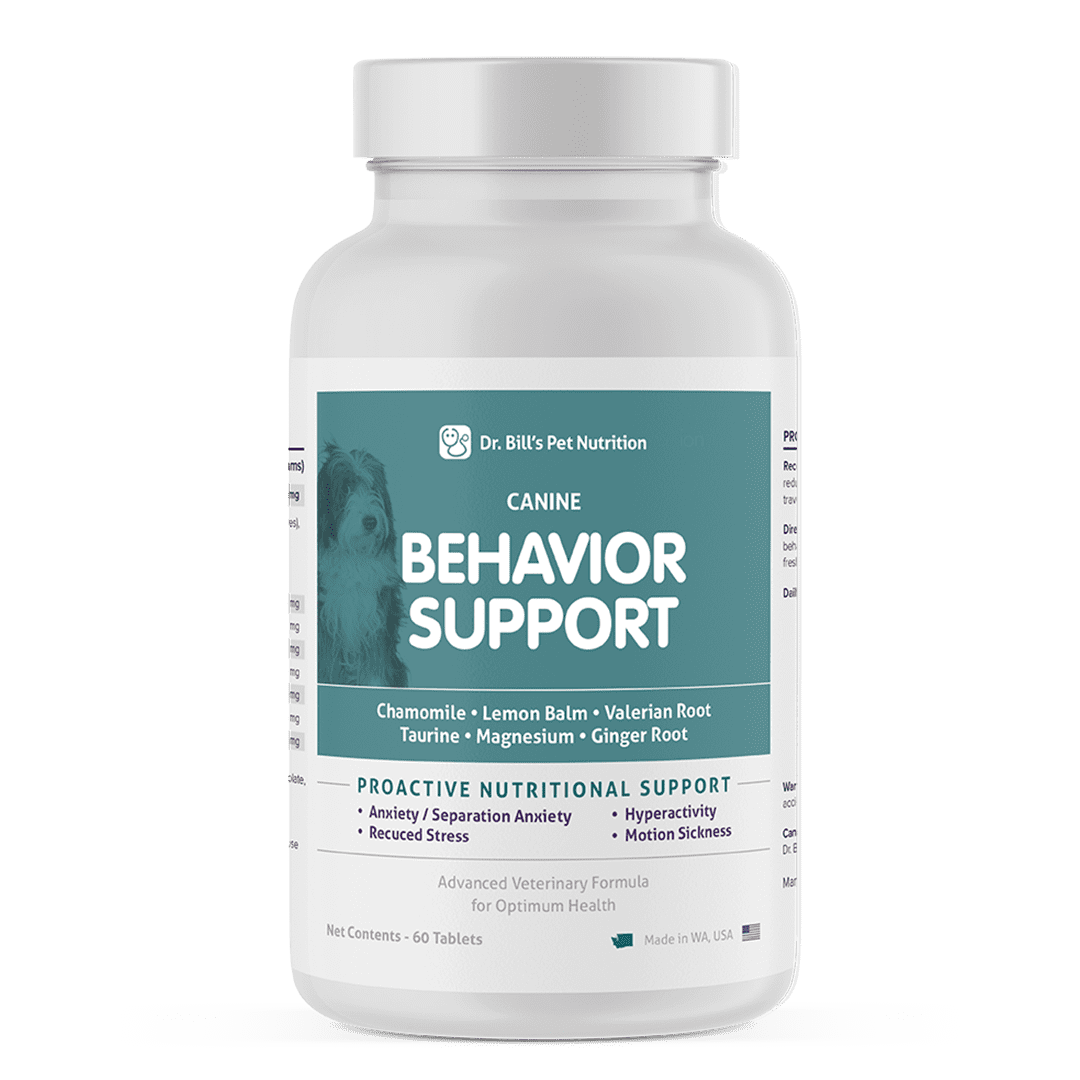 Made all the difference!
"I was dog sitting my son's mixed-breed rescue while he was out of town. It was pretty evident when he got him that he had been abused, but he was doing much better over time. Pare hadn't been to my condo before and he was so scared it hurt my heart. Cowering and afraid if I left the room. My sister-in-law uses Behavior Support on her rescue with great success, so she gave me some to try. Made all the difference! He didn't act drugged; was just way less anxious and no more cowering."
-Anita R., Pet Parent & Satisfied Dr. Bill's Customer