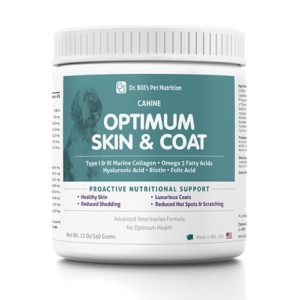 Zach
"I'm actually astonished at how effective this product has been! It has made an ENORMOUS difference for our dog, Indie. We started administering the supplement to Indie, and then left on a trip to London for a week. Our dog sitters fed Indie the supplement each day, according to the instructions on the label. When we returned from our trip, Indie's coat was glistening! It's so much more lustrous and smooth, with less shedding. What's more — Indie LOVES the taste of this stuff! I can't believe the improvement we've seen in only a week! Truly a miracle product! So glad we found this hidden gem, and I'm excited to see how Indie's coat looks in a month from now! Thank you, Dr. BIll! We'll be using your products for life! (P.S. Another bonus is that the serving scoop is actually quite small, so this product will last you a long time!)"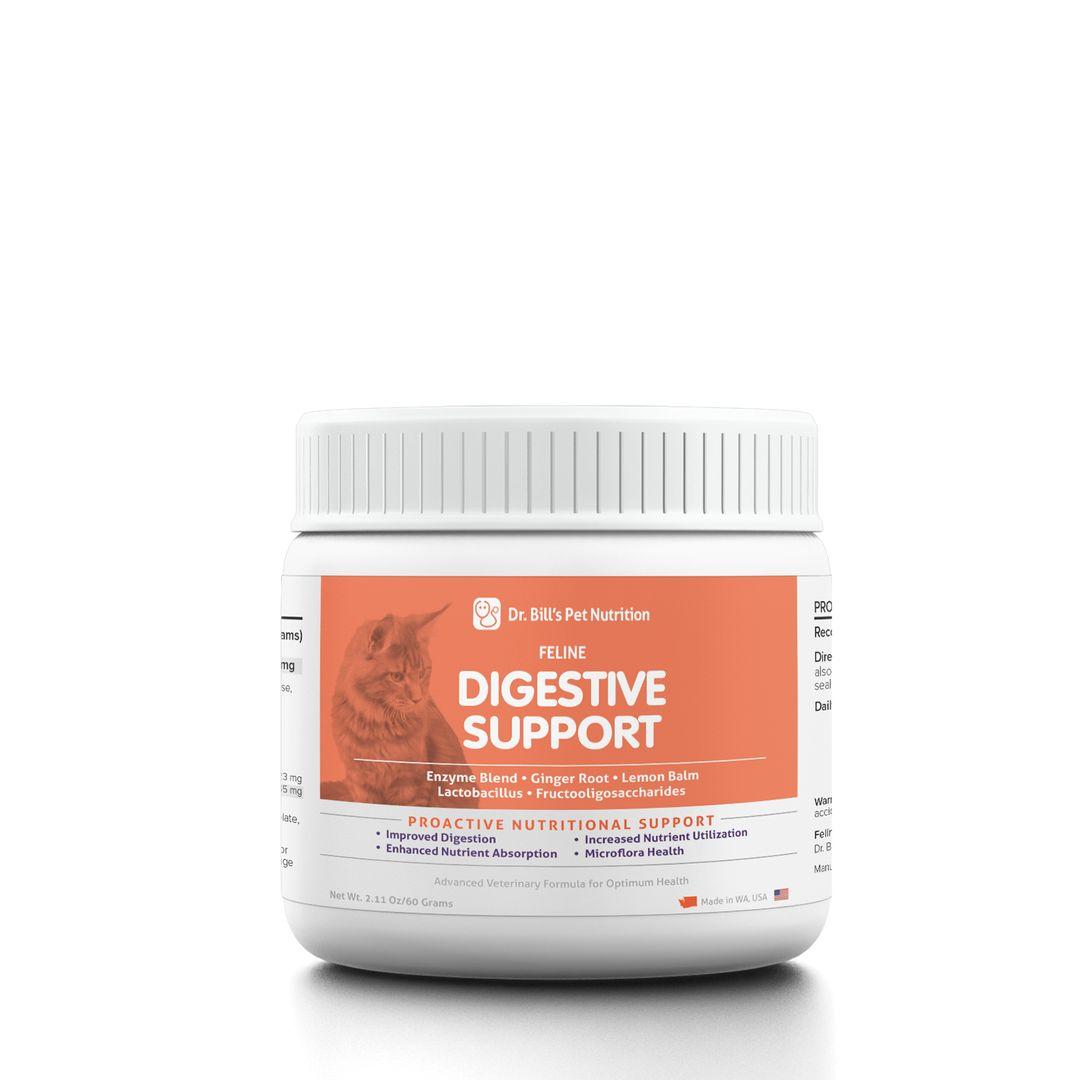 Andrea
"I've been giving Lily Dr. Bill's Digestive Support for about 4 months now and it has helped her SOOOOO much! We had been battling her digestive issues off and on for a few years now (vomiting, diarrhea, and skin reactions to food) resulting in some pretty significant vet bills. What we learned was that she was not processing her food properly. Through adjusting her diet and supplementing with Dr. Bill's probiotics and enzymes, her health has taken a 180 degree turn. She's feeling so good! She's so much healthier and happier, and honestly even nicer. I think having digestive issues was just making her cranky a lot of the time. And she loves the taste of Dr. Bill's powder, so that makes it super easy to give to her regularly. We love Dr. Bill's!"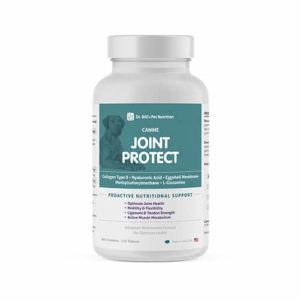 Patty
"I like that our dog loves to eat it and we don't have to trick him to take it. He seems to be able to move, run and jump without as much pain. We have used this product for about two years as our dog has aged and it does seem to make a difference in his quality of life."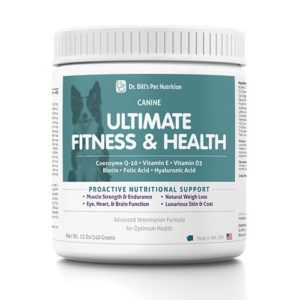 Christopher
"Dr. Bill's Canine Ultimate Fitness is a great, healthy additive nutritional supplement to balance out any type of dog food, which lacks the much-needed nutrients that our pets deserve & definitely need - so thank you so much Dr. Bill for providing a high-quality nutritional supplement for my best friend! Princess scarfed it up in no time so it must taste pleasant as well as she used to be a finicky one when it came to mealtime, just a simply awesome product at a fair reasonable price."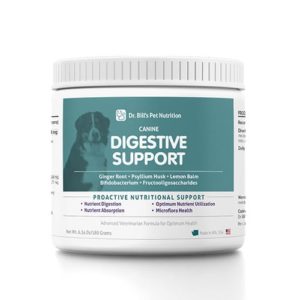 Itsrobyyy
"Love this supplement! I have an Aussie with a very finicky digestive system and this product has greatly improved his bowel movements. No more surprise diarrhea or constipation. Plus, he loves this stuff. He refuses to eat his breakfast until we add it. Definitely will keep this in his daily routine."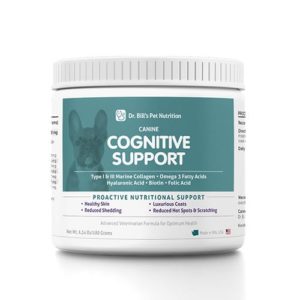 Mike
"We have a couple of older dogs. One, in particular lost ability to run or walk very well. She kept her nose to ground and seemed to be unable to really function. My vet said what be believed was wrong and it would only get worse. It would come and go, usually affecting her for seven to ten days. He recommended trying your product. It's been 5 months and she hasn't had a spell since. I'm also giving to a dog even older. My wife and I rescue dogs and cats. We are their forever home-we don't adopt out. Love and take care of your babies. They can't do it alone."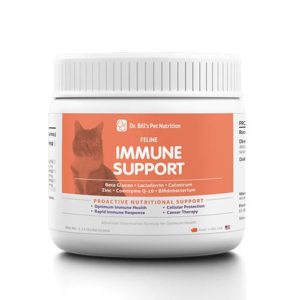 Brandit
"My cat Enoch was diagnosed with FIV 12 years ago. This stuff, along with Lysine, calcium and vitamin b has really helped strengthen his immune system. I mix a little bit of this with his soft cat food and he enthusiastically gobbles it up! Highly recommended!"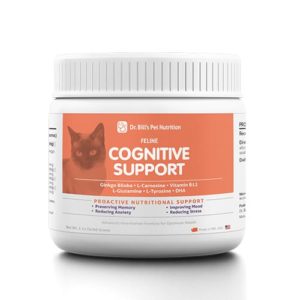 Linda
"My black cat who is about 10 years old was rust-colored, weak, and had lost muscle mass. After about a month we could see black hair coming in and he had more muscle and increased activity. Now about 3 months later he is back to his energetic self."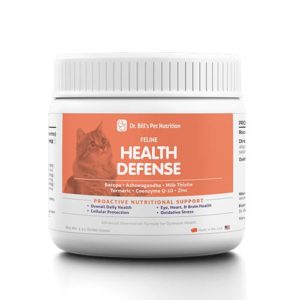 Amazon Customer
"Staying Healthy after feline leukemia diagnosis. When our newly adopted cat was diagnosed with feline leukemia we knew there was no cure and our only course of treatment would be to keep her immune system up. This is part of her daily supplement routine along with Lysine and Colostrum. She was given two years and it has been almost three without any issues at all with her health. We even had her retested and yes she is still positive, but doing well. This is no cure, but she has had no health problems that cats with FELV usually have. I will continue to use this for all of my cats."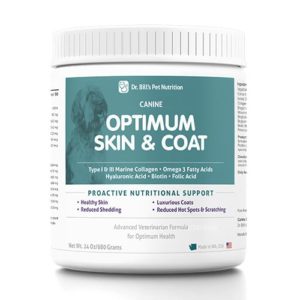 Michelle
"My dog, Lola, has suffered from itchy, dry skin her whole life. Her coat always felt a little dry and wiry. I started her on Dr. Bill's Skin & Coat formula with few expectations, hoping it may at least help her itch just a little less. Then I went out of town for a week and when I returned, I was shocked at how thick and smooth her coat had become. I didn't think it was possible. Not to mention, the powder smells so good, I feel like I am serving her a gourmet meal each time I sprinkle it over her dry food. Lola is a happy girl!"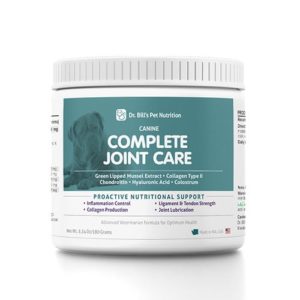 Kelsey
"We have a 9 year old chocolate lab and she had a major hip injury and surgery a few years back and her joints have never been the same. We have started giving her Dr. Bill's Canine Complete Joint Care and have noticed HUGE improvements in her joints, health and happiness. She hasn't been able to jump on our bed to snuggle for years and since taking this we have woken up with her snuggling up right next to us in the mornings!"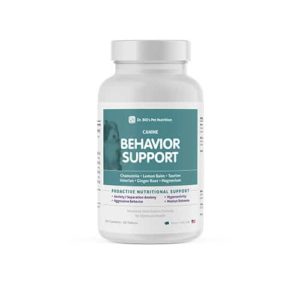 Anita
"I was dog sitting my son's mixed-breed rescue while he was out of town. It was pretty evident when he got him that he had been abused, but he was doing much better over time. Pare hadn't been to my condo before and he was so scared it hurt my heart. Cowering and afraid if I left the room. My sister-in-law uses Behavior Support on her rescue with great success, so she gave me some to try. Made all the difference! He didn't act drugged; was just way less anxious and no more cowering."
Our Products
Dr. Bill has been developing products for the veterinary profession since 1982. Careful attention to the specific nutritional needs of the dog and cat during different life stages, periods of stress, levels of activity and certain medical conditions have determined which products are needed most and will produce the best results. Dr. Bill's years of experience ensures that safety, efficacy and palatability are all built into every product.
Canine
See more products for your dog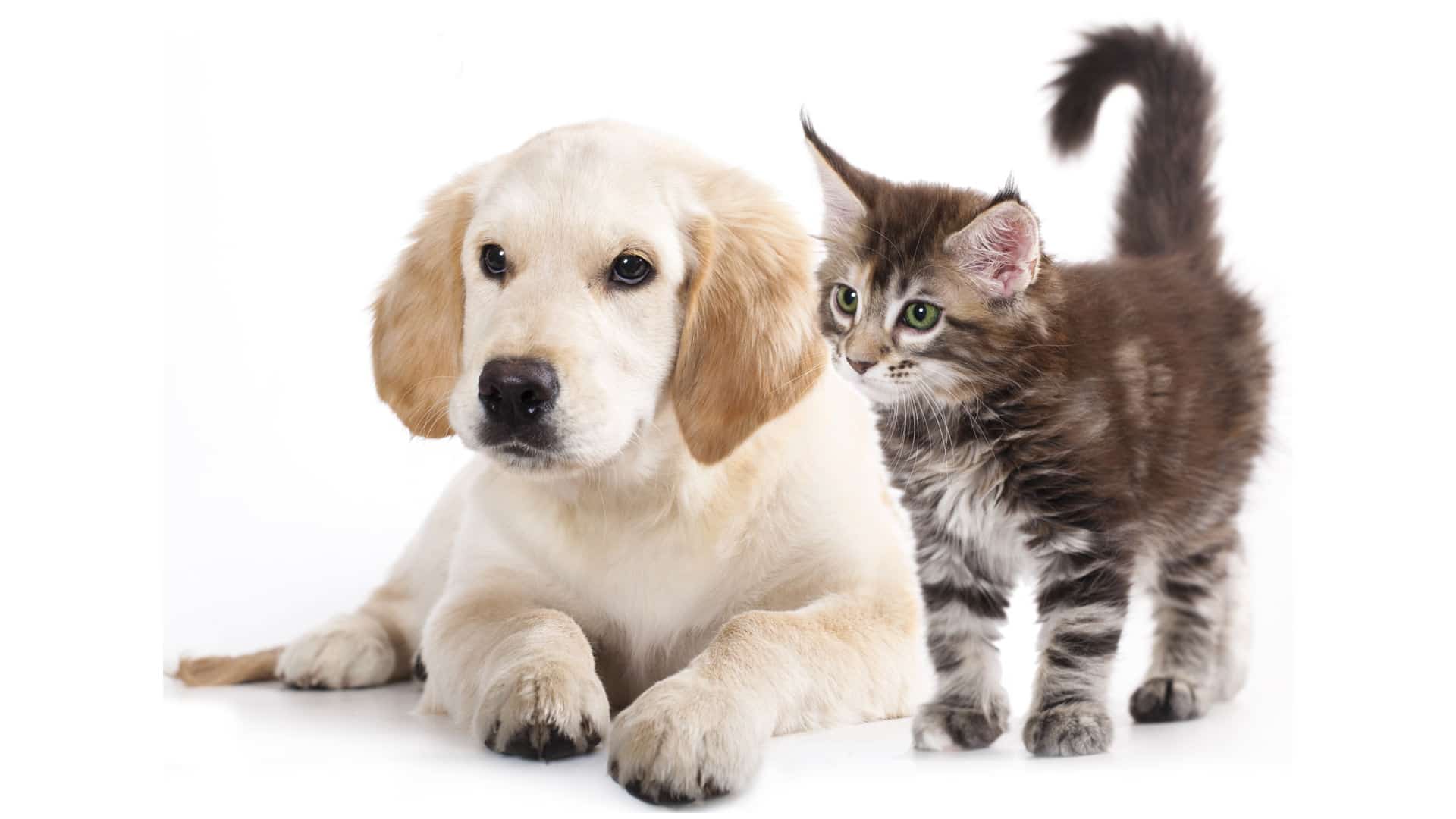 Feline
See more products for your cat
Trending Topics
Dr. Bill will frequently select new topics that should be of interest to pet owners. Topics will include veterinary medicine, newsworthy pet products, and social media interests. We welcome your input. Let us know what topics you would like to learn more about.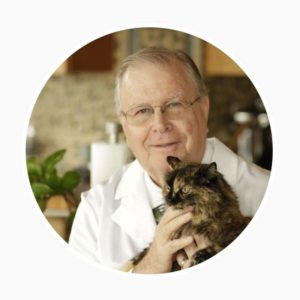 "My goal is to help you gain the healthiest pet possible allowing it to live a long and prosperous life."
— Dr. Bill Barnett, DVM
Nutrition
Nutrition is indeed the foundation of life. Minimal Nutrition, provided by the majority of pet foods, may sustain life while Optimum Nutrition actually enhances life, improves health and allows our pets to live longer. There is no magic fountain of youth. There are, however, certain scientific principles that when followed throughout an animal's life have proven to be capable of pushing back normal age related diseases, thereby allowing an animal to live longer. In my nutritional topics section I explain it all in detail.
Health
Health is a very broad term usually meaning the absence of disease. We have learned, however, that many diseases are slow to progress and although our aging adult animals may appear healthy they are actually pre-ill. There are also multiple factors that affect a pet's health and there are major threats that all pet owners should be aware of that can destroy a dog or cat's chances of living a long and healthy life. My health topics section not only identifies the many threats but also provides a solid plan for preventing them.
Newsletter Signup
& Special Offers