Maximum Health for Senior Dogs
Dr. Bill's Supplement Recommendations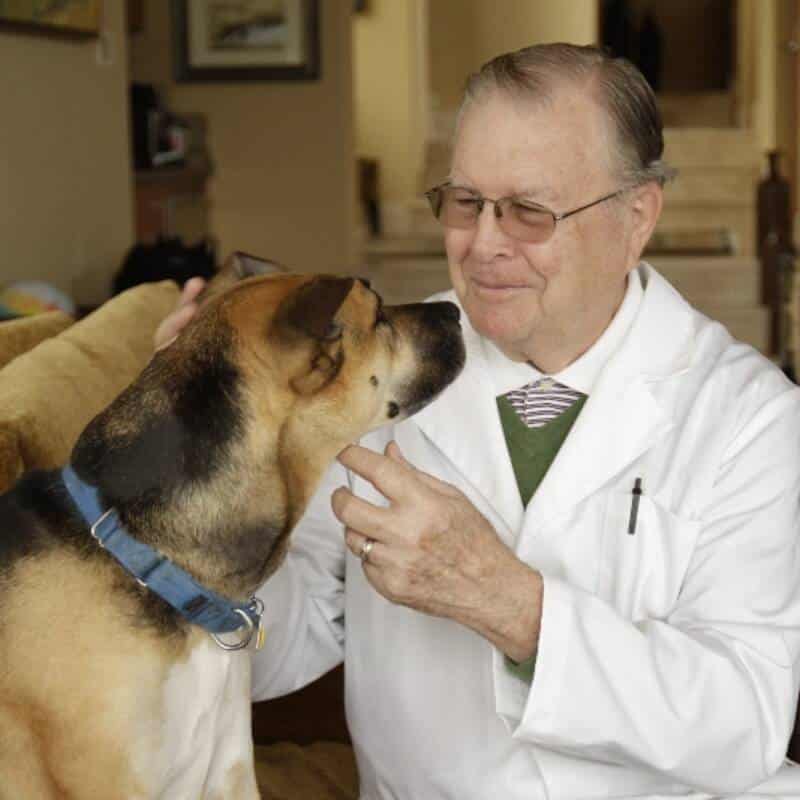 "I have had many senior dogs over the years. I know how challenging it can be to take care of them. Issues like strange behavior, accidents within the house, difficulty getting around, cataracts, and hearing loss. Plus dealing with more serious age-related diseases that can be life-threatening like heart failure, diabetes, kidney failure and cancer.
Many of the senior diseases warrant the specialty care of a veterinarian; however, proper nutritional support can make a big difference. So, let me tell you about some of the products that I developed that can be very helpful to senior dogs to provide the nutrients they either aren't getting enough of from their food, or that require supplementation to ensure they are absorbing enough as their digestive systems become less efficient."
—Dr. Bill Barnett
Canine Ultimate Fitness & Health
Start with my foundational supplement, Canine Ultimate Fitness and Health to ensure your senior dog is receiving everything they need for a healthy diet. The digestive system declines in older dogs, and they tend to eat more just trying to get the essential nutrients their bodies need. We have a growing population of overweight dogs and providing optimum nutrition is essential to make sure your dog isn't motivated to overeat. Maintaining a healthy weight with proper nutrition can also help to reduce the long-term effects of Type-2 diabetes, heart disease, stomach and intestinal problems, kidney failure, and joint issues such as painful arthritis.
A second product I recommend as an addition to Ultimate Fitness and Health is my Canine Immune Support. Sadly, cancer kills an estimated 25 percent of all purebred dogs. In fact, 45 percent of dogs who live past ten years old will likely succumb to cancer. Senior dogs become more and more susceptible to infectious diseases as their acquired immunity begins to gradually decline. This past year over 5 million dogs were diagnosed with cancer. While treatment is available it is expensive, which makes what I am about to say very important. Anything you can do to keep your senior dogs healthy lessens the chance that your dog will become one of the cancer statistics. Enhancing the innate immune system can help seniors compensate for the decrease in their overall immune system, and a strong innate immune system can go a long way towards eliminating or slowing the progress of any disease including cancer.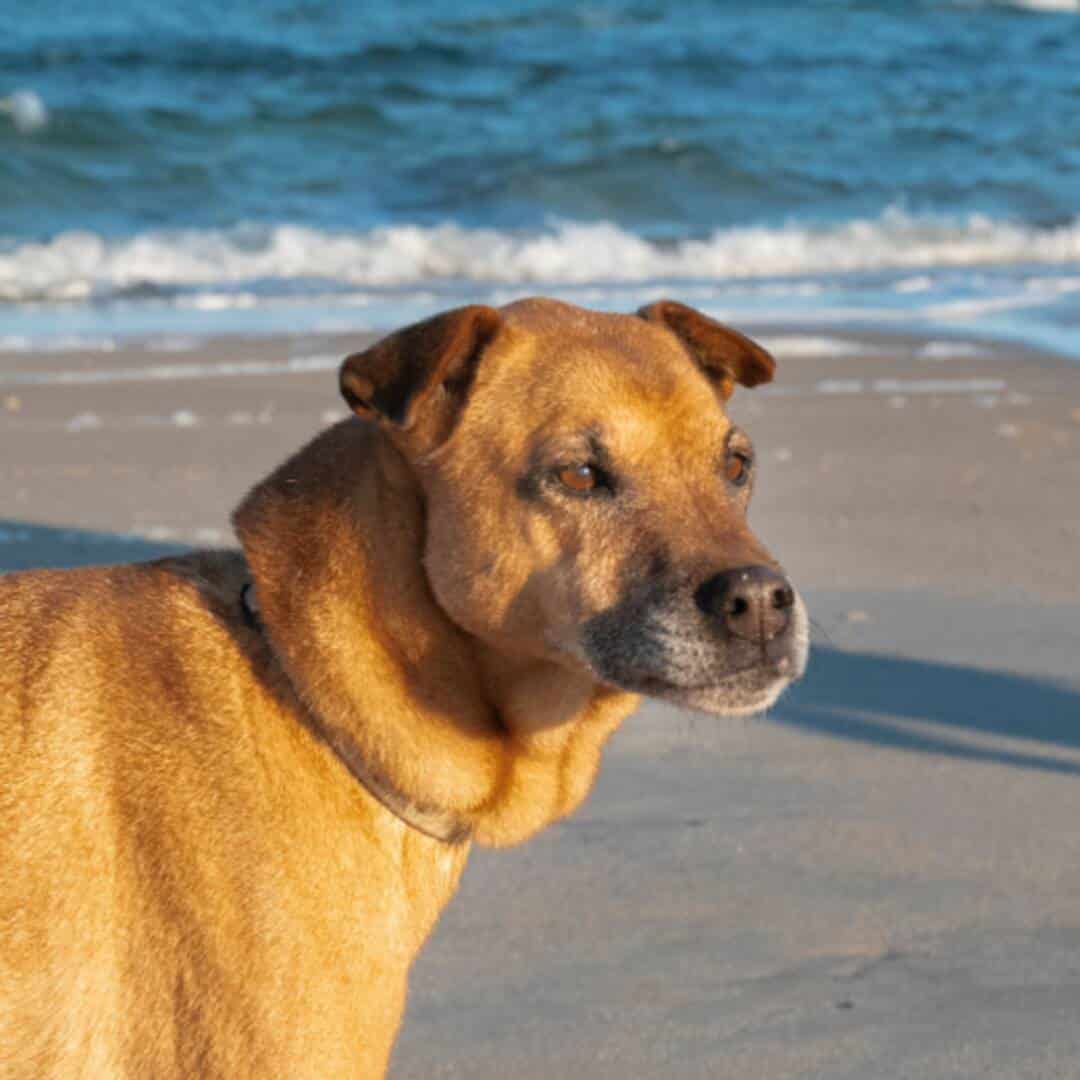 The Nutrition Bundle for Senior Dogs is available with either Joint Support or Complete Joint Care. Select the bundle that best suits your pet.
Canine Joint Support acts as a preventative, providing nutrients that work to support ligaments, tendons and cartilage to keep them strong and healthy. If your dog doesn't show signs of joint problems yet, and you want to keep it that way, this is the ideal product to keep their joints healthy for as long as possible.
Canine Complete Joint Care
Canine Complete Joint Care is what your dog needs if they are already showing signs of joint problems. Complete Joint Care contains a combination of additional joint healing nutrients that both provide support for muscle, ligaments, and tendons and can eliminate the inflammation that is causing your dog pain. Reducing inflammation is important not just for comfort, but also because until the inflammation has been reduced the healing process and rebuilding of the various joint structures cannot begin. Canine Complete Joint Care provides the specific collagen types necessary for rapid repair of cartilage, ligaments, and tendons plus the patented ingredient B-Hydroxy B-Methylbutyrate (HMB) that has been proven to support the rebuilding of weakened, atrophied muscles. This is important because strong muscles and tendons around a damaged or weakened joint can help re-stabilize it.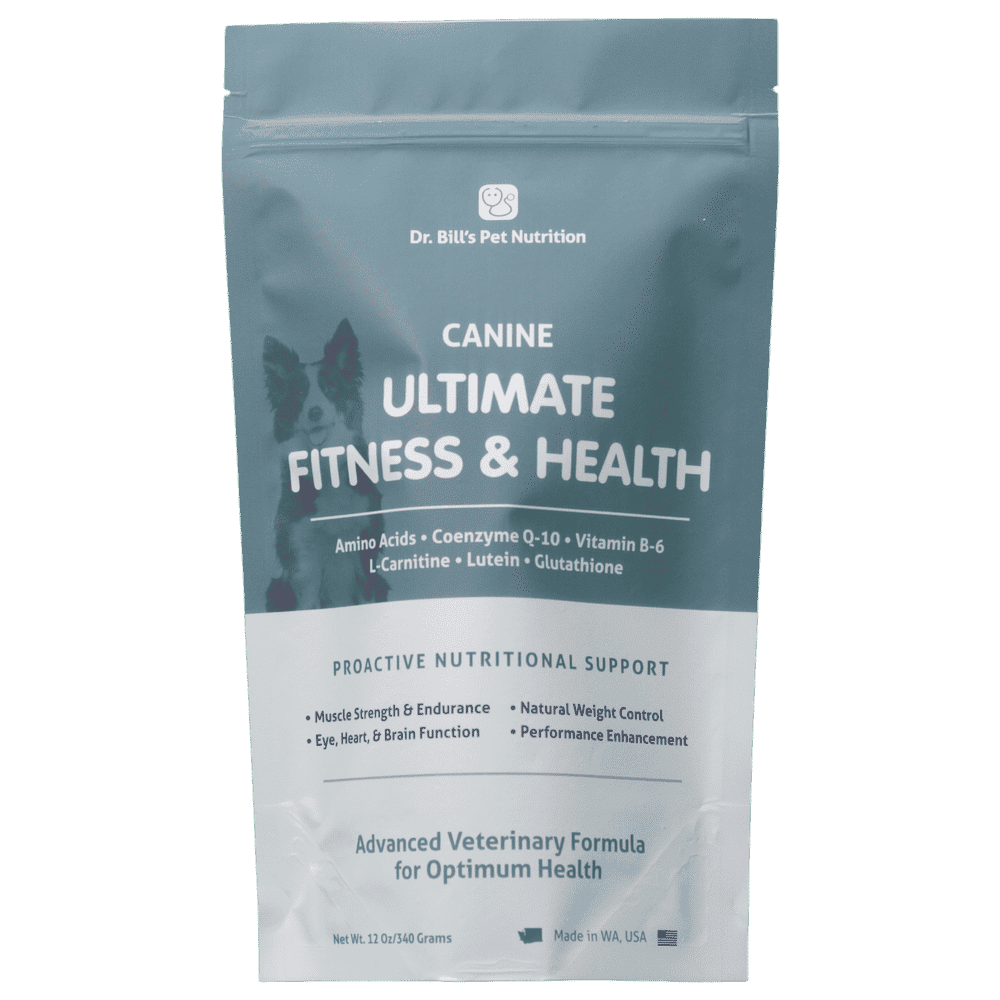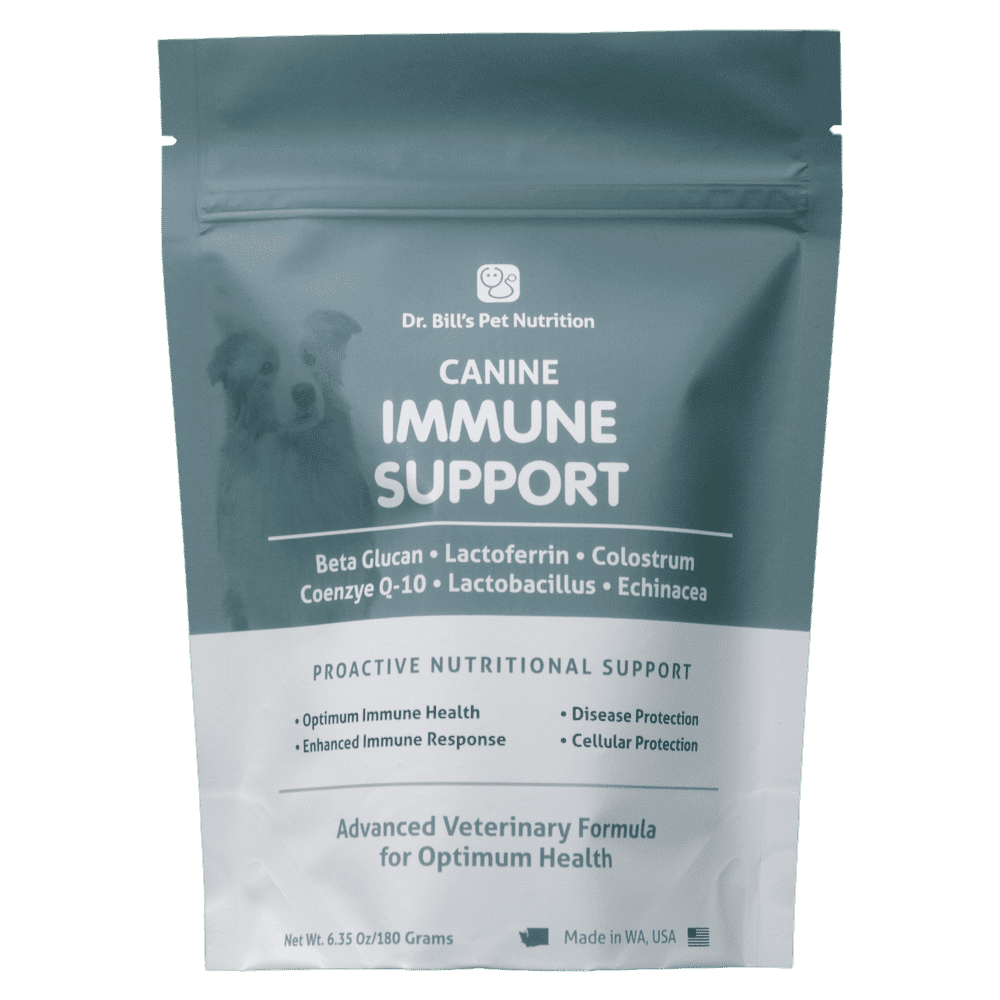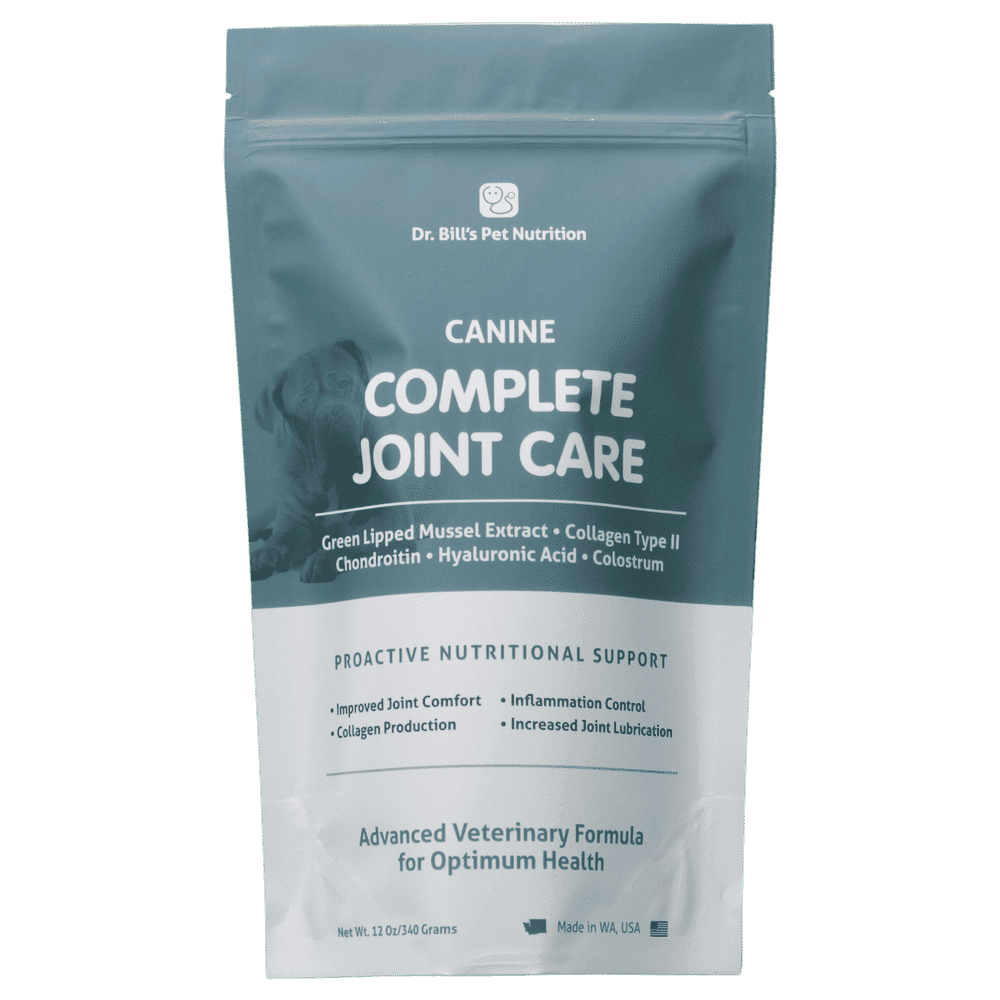 Choose my Senior Dog Maximum Health Bundle or ANY 3 products and SAVE 15%!
More Senior Dog Supplements We Recommend
As dogs age, their ability to digest and utilize nutrients declines due to a diminished level of enzymes and the loss of intestinal bacteria. This weakens your senior dog's immune system and their ability to digest and utilize essential nutrients. Canine Digestive Support provides a proprietary blend of nutritional enzymes and billions of helpful intestinal bacteria (probiotics) to help your dog absorb the nutrients they need and support a healthy gut.
Just like humans, most dogs experience mental decline and cognitive dysfunction as they age. However, with proper nutritional support it has been shown that cognitive issues may be managed and sometimes even reversed. For this reason, I believe that all aging dogs should be on my Canine Cognitive Support product throughout their senior years. By directly providing the specific nutrients that feed the brain you may slow the progression of cognitive dysfunction and get your best friend back for their remaining years.
Canine Optimum Skin & Coat
We often see coats thinning and colors changing as our dog's age. These changes are due to hormonal levels dropping and the inability of the dog to process the essential nutrients needed to keep the coat looking like it did as an adult. Optimum Skin & Coat provides a balanced blend of all essential skin and coat nutrients in a formula that is easy for senior dogs to digest and utilize. Over 35 years of use by veterinarians around the globe has shown the clinical results senior dog owners can count on.
Another product that may help prevent disease and speed healing for senior dogs is my Canine Health Defense. As a dog ages the number of free radical attacks on its cells increases while the number of antioxidants capable of neutralizing them diminishes. This phenomenon contributes greatly to the rapid aging and organ decline seen during a dog's senior years. The ingredients found in Canine Health Defense are capable of producing millions of additional antioxidants via the Phase II Response – a well-documented gene survival system triggered by the transcription factor Nrf2. These additional antioxidants are able to neutralize the harmful free radicals, thus lowering the dog's oxidative stress level back into the normal range. The combination of Immune Support and Health Defense can often make a significant difference in overall senior dog health. Both are 100% natural and have no known side effects.
Dogs are so enjoyable when they are well behaved, but unfortunately that is not always the case. Just like people, many things can cause a dog to feel stress and anxiety, and this can lead to undesirable behaviors: Excessive barking or begging at dinnertime. Aggressively confronting other dogs when you are out walking. Problems when you leave them alone or take them in the car. Chewing on furniture. Soiling the carpet. Lack of attention when you are trying to train them. Canine Behavior Support is a natural calming formula that can help relieve the stress and anxiety that cause these unwanted behaviors. Best of all, Canine Behavior Support calms your senior dog without making them dopey or sleepy.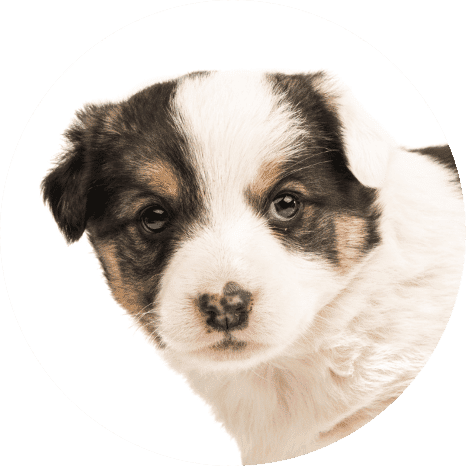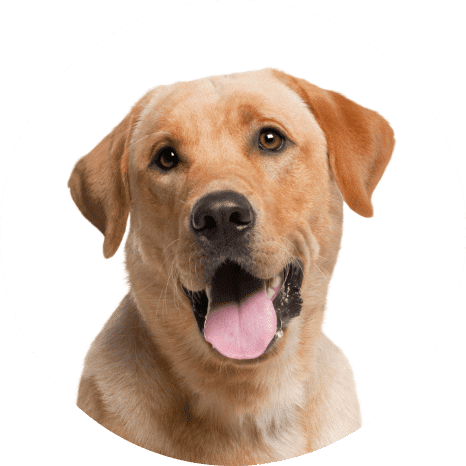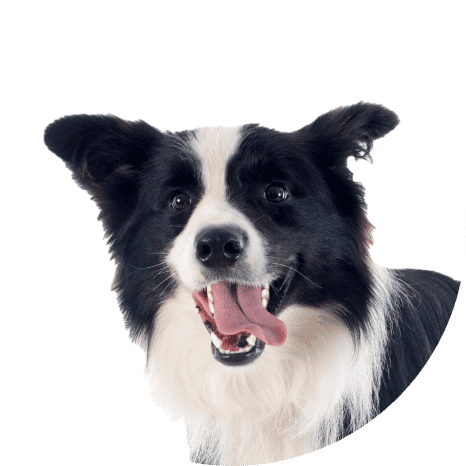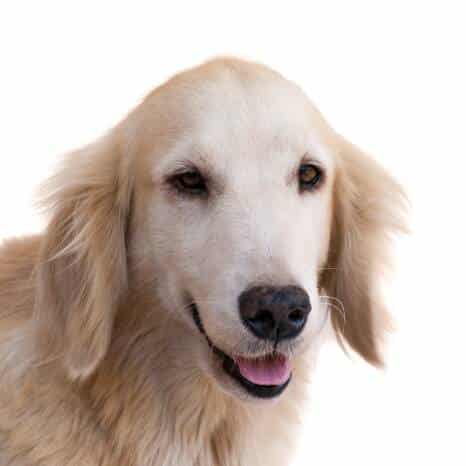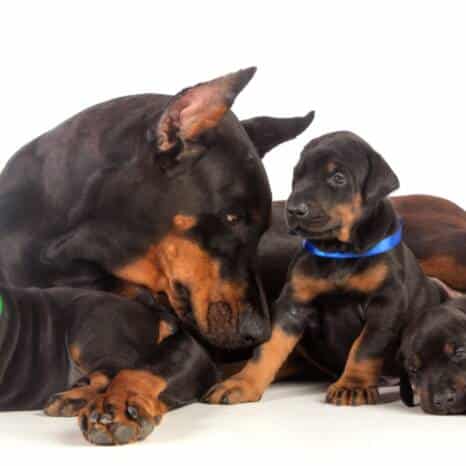 NEW Subscribe & Save
Save 10% On Auto Deliveries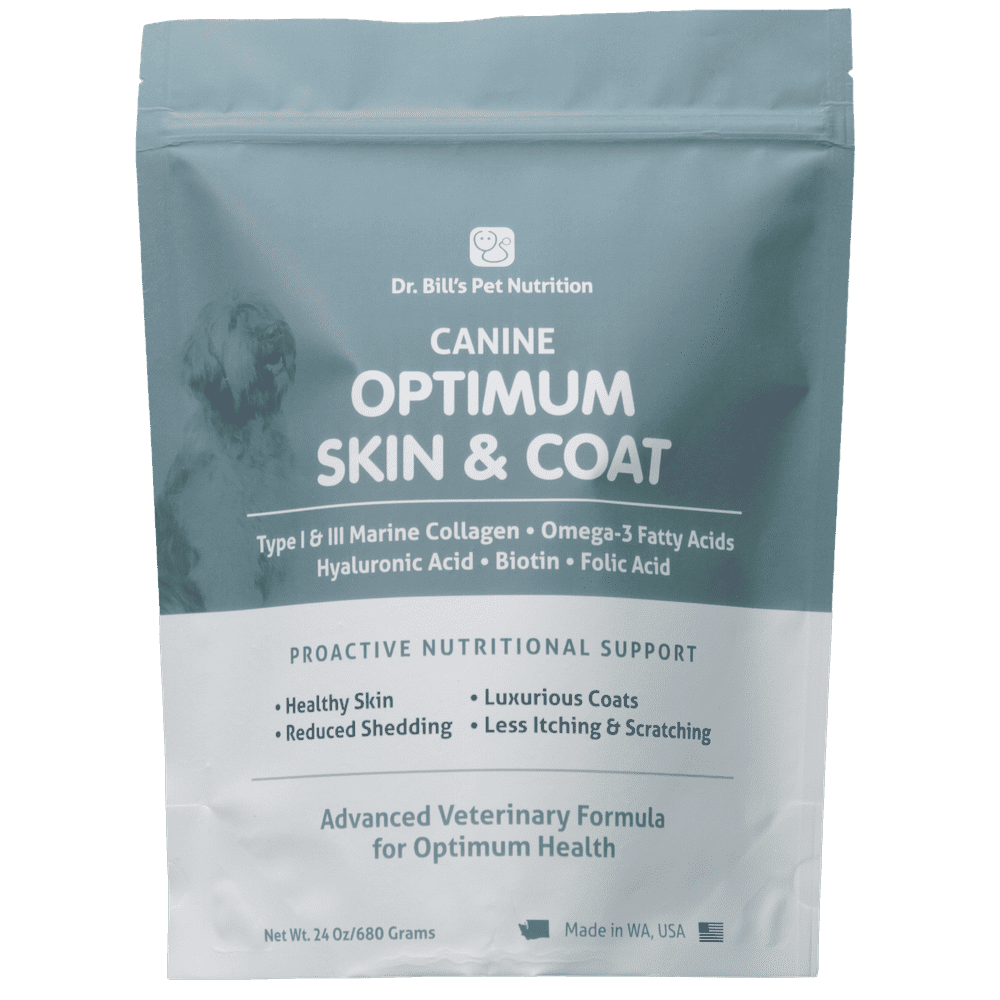 I was shocked at how thick and smooth her coat had become!
"My dog, Lola, has suffered from itchy, dry skin her whole life. Her coat always felt a little dry and wiry. I started her on Dr. Bill's Skin & Coat formula with few expectations, hoping it may at least help her itch just a little less. Then I went out of town for a week and when I returned, I was shocked at how thick and smooth her coat had become. I didn't think it was possible. Not to mention, the powder smells so good, I feel like I am serving her a gourmet meal each time I sprinkle it over her dry food. Lola is a happy girl!"
-Michelle S., Pet Parent & Satisfied Dr. Bill's Customer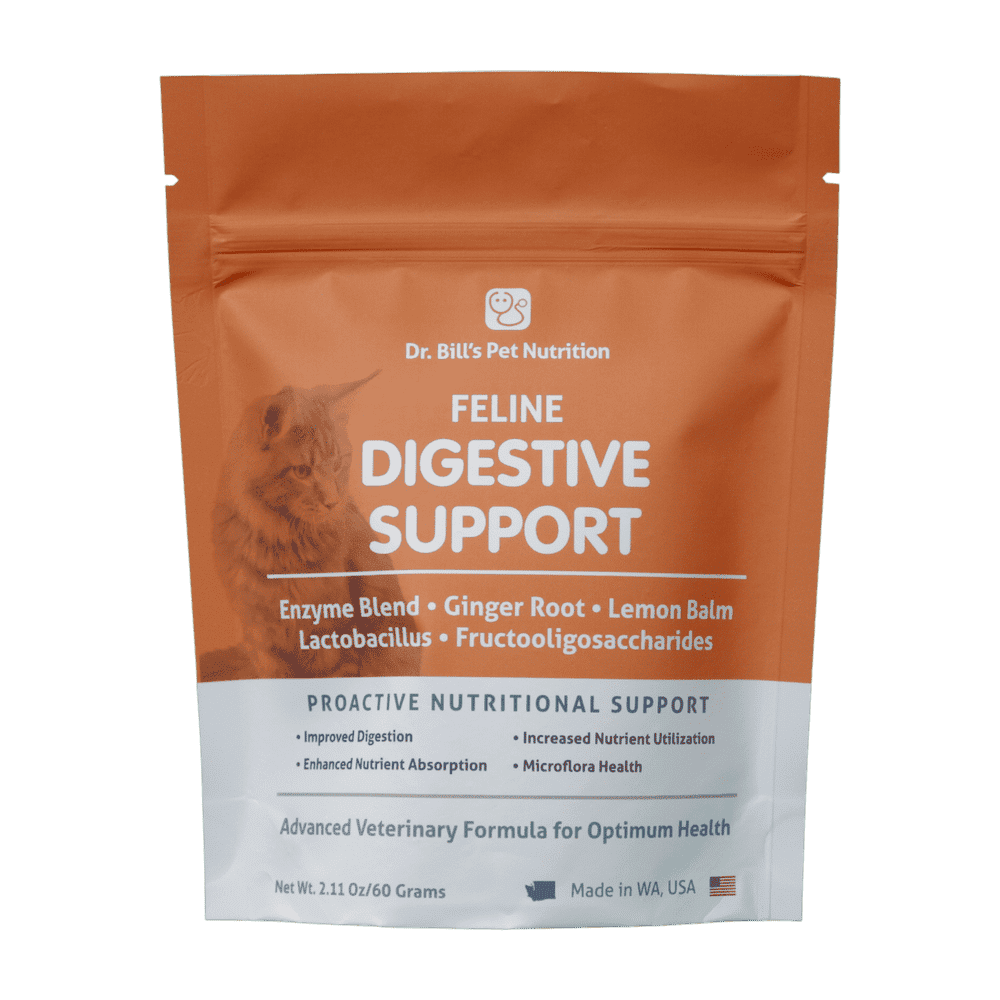 Her health has taken a 180 degree turn
"I've been giving Lily Dr. Bill's Digestive Support for about 4 months now and it has helped her SOOOOO much! We had been battling her digestive issues off and on for a few years now (vomiting, diarrhea, and skin reactions to food) resulting in some pretty significant vet bills. What we learned was that she was not processing her food properly. Through adjusting her diet and supplementing with Dr. Bill's probiotics and enzymes, her health has taken a 180 degree turn. She's feeling so good! She's so much healthier and happier, and honestly even nicer. I think having digestive issues was just making her cranky a lot of the time. And she loves the taste of Dr. Bill's powder, so that makes it super easy to give to her regularly. We love Dr. Bill's!"
-Andrea M., Pet Parent & Satisfied Dr. Bill's Customer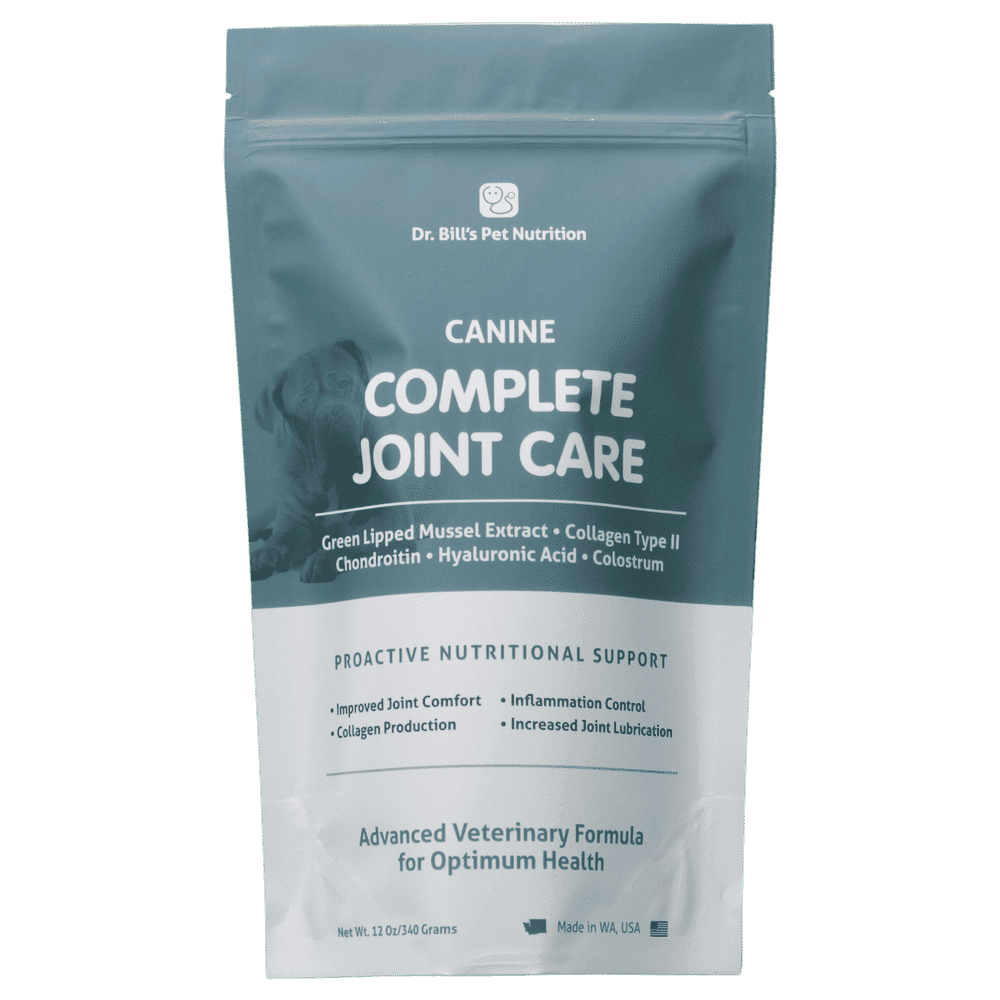 We've noticed HUGE improvements in her joints, health, and happiness
"We have a 9 year old chocolate lab and she had a major hip injury and surgery a few years back and her joints have never been the same. We have started giving her Dr. Bill's Canine Complete Joint Care and have noticed HUGE improvements in her joints, health and happiness. She hasn't been able to jump on our bed to snuggle for years and since taking this we have woken up with her snuggling up right next to us in the mornings!"
-Kelsey J., Pet Parent & Satisfied Dr. Bill's Customer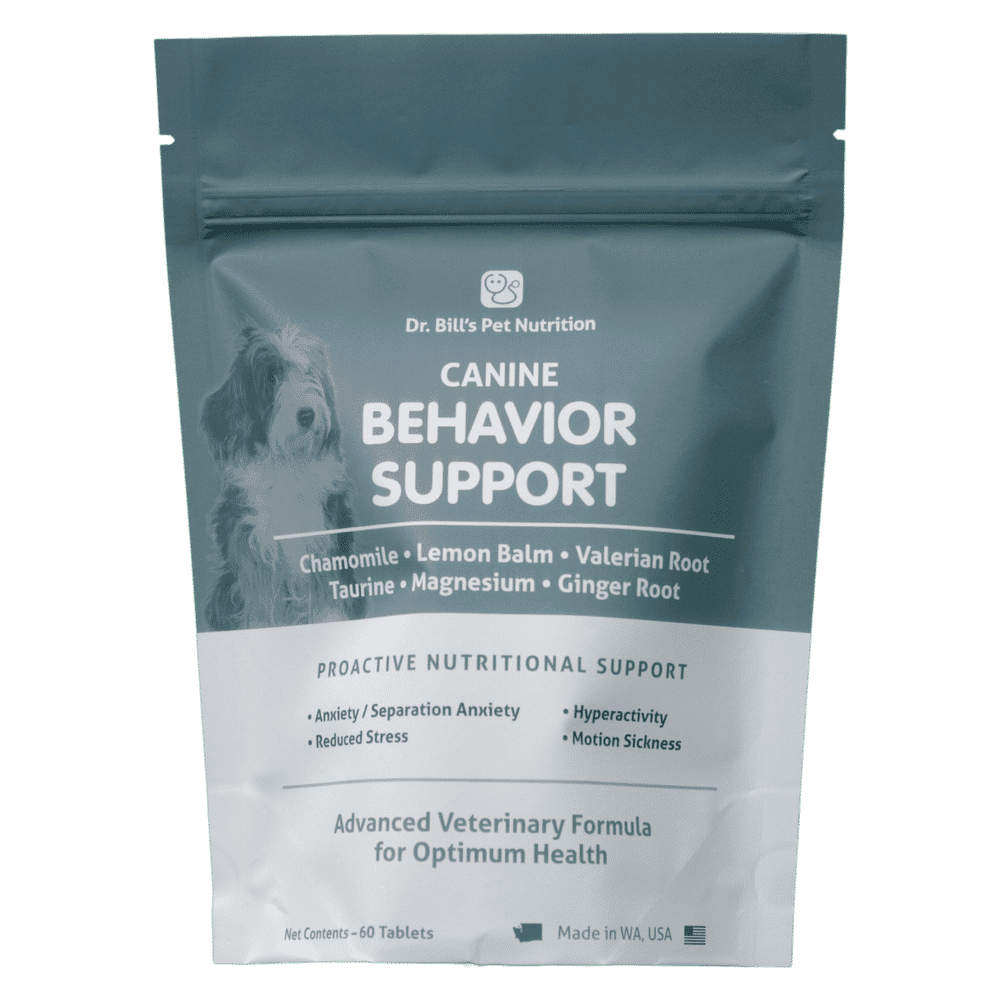 Made all the difference!
"I was dog sitting my son's mixed-breed rescue while he was out of town. It was pretty evident when he got him that he had been abused, but he was doing much better over time. Pare hadn't been to my condo before and he was so scared it hurt my heart. Cowering and afraid if I left the room. My sister-in-law uses Behavior Support on her rescue with great success, so she gave me some to try. Made all the difference! He didn't act drugged; was just way less anxious and no more cowering."
-Anita R., Pet Parent & Satisfied Dr. Bill's Customer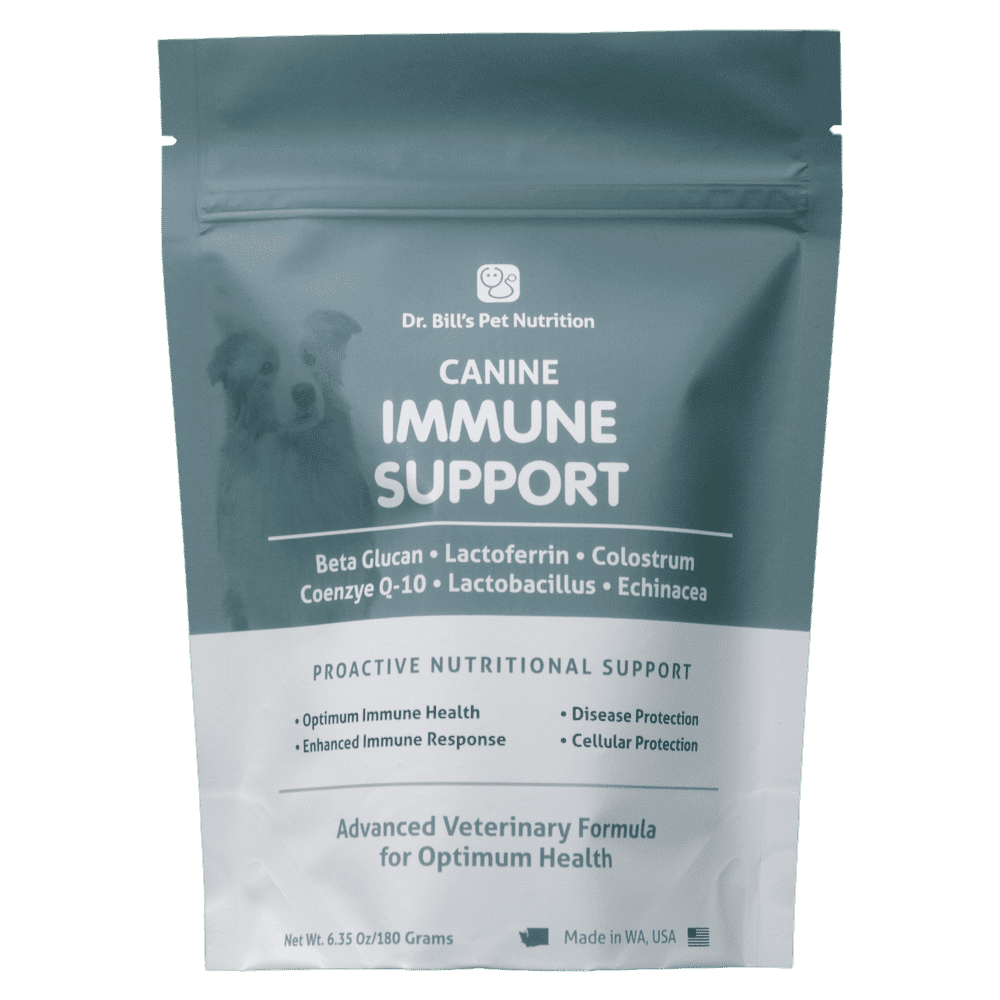 Truly a miracle product!
"I'm actually astonished at how effective this product has been! It has made an ENORMOUS difference for our dog, Indie. We started administering the supplement to Indie, and then left on a trip to London for a week. Our dog sitters fed Indie the supplement each day, according to the instructions on the label. When we returned from our trip, Indie's coat was glistening! It's so much more lustrous and smooth, with less shedding. What's more — Indie LOVES the taste of this stuff! I can't believe the improvement we've seen in only a week! Truly a miracle product! So glad we found this hidden gem, and I'm excited to see how Indie's coat looks in a month from now! Thank you, Dr. BIll! We'll be using your products for life! (P.S. Another bonus is that the serving scoop is actually quite small, so this product will last you a long time!)"
-Zack W., Pet Parent & Satisfied Dr. Bill's Customer