Feline Complete Joint Care (12 Unit Case)
Made in the USA – 100% Satisfaction Guaranteed
Description
Recommended for — Growing, adult, and senior cats.
Feline Complete Joint Care is a highly palatable powder supplement designed to defend your cat from joint disease. Recommended for use in growing and mature cats, or senior cats with an increased risk of joint injury or disease.
Nutritional Support For
Optimum Joint Health
Mobility & Flexibility
Ligament & Tendon Strength
Active Muscle Metabolism
How To Use
Directions for Use — Sprinkle dry onto any feline diet. This product may also be moistened to make a tasty broth. To assure freshness, keep sealed and store in a cool, dry place.
Daily Recommended Dosage (Servings per Container — 100)
Cats (All Ages)
Weight Range (lbs.)
Scoops/Day
Note: Dosage levels may be altered while under the care of a veterinarian.
Warning: For animal use only. Keep out of the reach of children. In case of an accidental overdose, contact a health professional immediately.
What is Arthritis?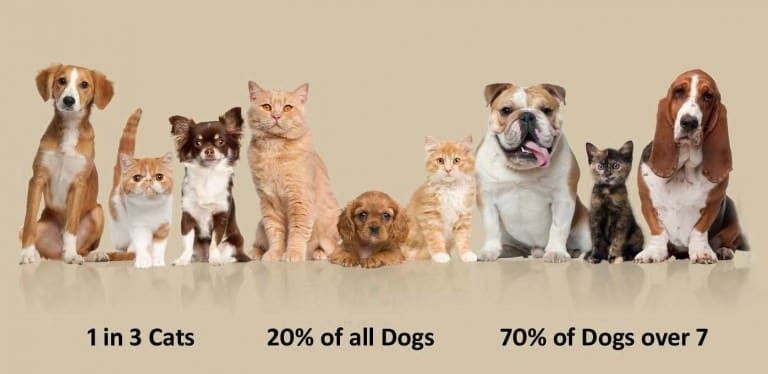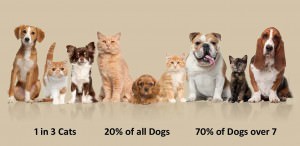 Arthritis is an inflammatory response to joint trauma or disease that causes further damage to joints when the inflammation becomes chronic.
One out of three cats will develop arthritis during their lifetime.
One out of every five dogs less than seven years of age are affected by joint injury or disease
Finally, seven out of ten senior dogs over 7 years of age suffer from arthritis
All total, it is estimated that over 14 million pets in the U.S. have arthritis – some as young as one year of age. Unfortunately, only a small percentage of these animals are receiving treatment.
The joints of your pet's body are composed of soft connective tissue and cartilage. Their role is to provide cushioning between bones and to allow normal movement. The active lifestyle of our pets makes their joints susceptible to injury.