Understand the causes and treatments of joint problems in dogs and cats and how Dr. Bill's Complete Joint Care supplement can help.
Learn about the causes and symptoms of liver disease in dogs and how optimum nutrition can help them live a long and healthy life.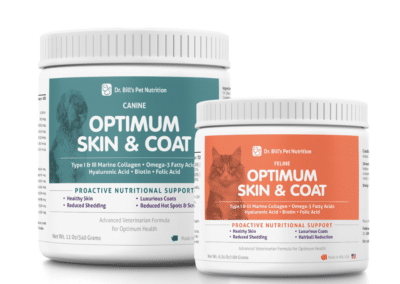 There is a reason why most of our pets do not resemble the champions of Westminster. The majority of today's pet foods only provide maintenance levels of protein, fatty acids, vitamins, ...
The best thing you can do to promote longevity is to ensure that your dog or cat is eating a biologically appropriate carnivore diet.
Learn how probiotics, prebiotics, and digestive enzymes can help keep your pet's digestive system in top condition.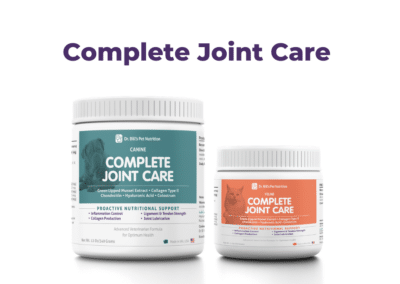 Are you looking for the best joint protection supplement available for your pet? One out of every 5 dogs under 7 years of age will develop joint disease or some form of joint injury. ...
97% of hyperthyroidism in cats is caused by a non-cancerous tumor in the thyroid gland. Learn about causes, symptoms, and how to help.
While muscle disease in cats is rare, it can be present at birth or occur later in life due to things like nutritional imbalances or injury.
You need to be aware of the dangers that ticks can pose to your dog. Learn about the types of diseases ticks can spread and how to check your dog thoroughly after being outdoors.