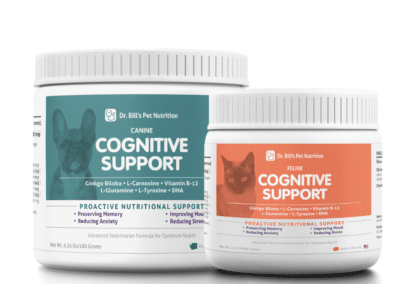 Similar to dementia in humans, our pet's brain function slowly declines as they age. This condition is scientifically termed Cognitive Dysfunction Syndrome (CDS). The deterioration of cognitive ...
Learn how and what to feed your dog to provide optimum nutrition and how a dog multivitamin like Ultimate Fitness & Health can help.
Is your cat excessively scratching, chewing, or licking its skin? Learn how you can help prevent these problems through optimum nutrition.
Learn about the causes of joint problems in dogs and how optimum nutrition can prevent these problems from occurring.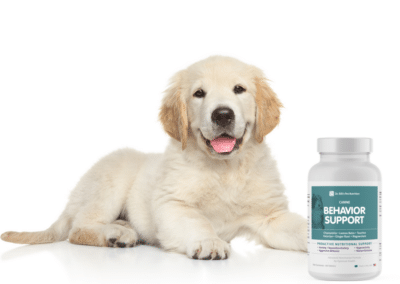 Does your dog exhibit excessive barking, chewing, digging, fear of loud noises, begging, chasing, jumping, or biting? These are all traits that can strain the relationship you have with your ...
Learn what optimum nutrition means for your pet by discovering what factors profoundly affect pet nutrition.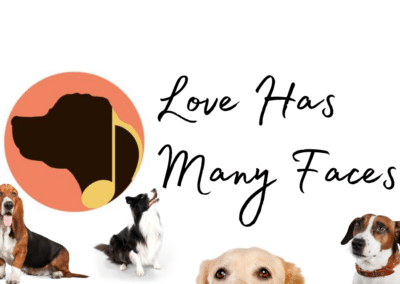 Dr. Bill made a special guest appearance on the 1150AM KKNW show Love Has Many Faces. Marilyn Milano, host of the show, and Dr. Bill discuss the Canine Behavior Support supplement along with ...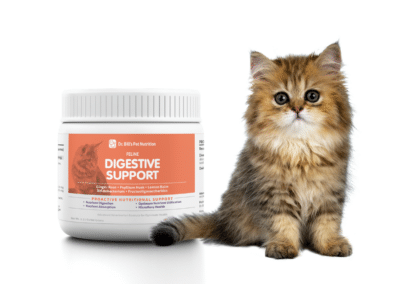 Our cat's digestive health can be dramatically altered depending on a variety of factors – stress and diet being two examples of leading attributes. Stress and diet can impact the defense ...