One of the best ways to improve a pet's health is through nutritional supplementation. Just as most people understand the need to supplement their daily diet with vitamins and other nutrients; nutritional supplementation is now regarded as a valuable option for canine and feline performance and health as well.
Supplementation, when formulated to be complete, concentrated and fully balanced, can literally transform any maintenance diet into one that provides optimum levels of all nutrients.
Health benefits your pet can achieve through supplementation
Reach their full genetic potential
Improved skin & coat
Stronger muscles and joints
Enhanced eye, heart and brain health
Optimal functioning of all organ systems
Enhanced immune protection
Increased antioxidants for life extension

Visual Benefits of Pet Supplementation
A more active and playful pet
A shinier hair coat with less shedding or matting
Healthier skin with less itching, scratching and chewing
A more alert pet that responds to commands
A pet with more vitality, better health and continued wellness
Fewer required visits to the veterinarian

If you could give your dog anything at all…what would it be?
A longer life
A healthier life
A slimmer waistline
A shinier hair coat
Skin that doesn't itch
Improved performance
Enhanced disease resistance
Better joint health
Would you believe that all of these benefits can be achieved through proper nutritional supplementation.
Filling the Nutritional Gap
Minimum nutritional guidelines cannot provide for Optimum Fitness and Health. Supplementation is one easy way to bridge the nutritional gap.
Nutritional Supplementation Can Minimize Pet Health Expenses
The cost of pet care is measured in billions today. Supplementing pet diets would only cost a fraction of this. High-performance, optimal nutrition for your dog doesn't have a price. Either does lasting health and longevity – they're priceless.
Performance Benefits You Can Count On
The list of activities we share with our pets is constantly growing. Dogs have been bred to hunt, retrieve, race and to compete in obedience, agility and conformation. Working dogs pull, guard, seek and rescue. Canine athletes participate in spectacular events that show off their unique ability to do almost anything. Most importantly, we need to remember that as their performance varies their dietary requirements can change dramatically.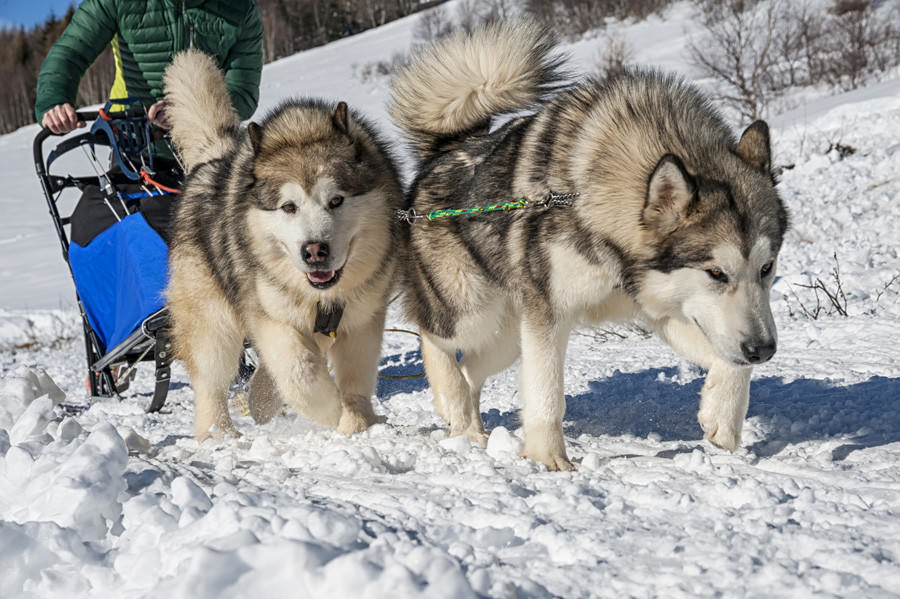 The performance trophy goes to the sled dog. Imagine a 45 pound Siberian Husky that is about to begin the Iditarod Sled Dog Race.   It must look forward to pulling a heavy sled and driver over a hundred miles a day for 10 days in temperatures that chill both the mind and spirit of man and dog.
Energy requirements are staggering. To meet this dog's nutritional needs with a commercially prepared dog food it would require some 5 – 7 pounds of food a day. I did a comparison once where I determined this was equal to a 170-pound marathon runner having to consume 30 pounds of food just before embarking on a 26-mile race.
To accomplish meeting such needs without putting the sled dog into unbelievable gastric pain… mushers have reversed the role of traditional feeding. They build their racing diet from high-quality protein and fat sources and the addition of a lot of concentrated supplements – occasionally adding a little kibble to satisfy endorsement contracts.
Having worked with hundreds of performance dog owners over the years, I can say this with certainty…you must supplement all commercially prepared diets in order to achieve optimum fitness, performance, and health. Remember, pet food guidelines do not exist for performance or stress.
Already, thousands of canine owners have witnessed the remarkable improvements in performance & health that Canine Ultimate Fitness & Health provides. Thanks to Ultimate Fitness & Health, these athletes are enjoying the kind of dynamic energy necessary to be the very best they can be.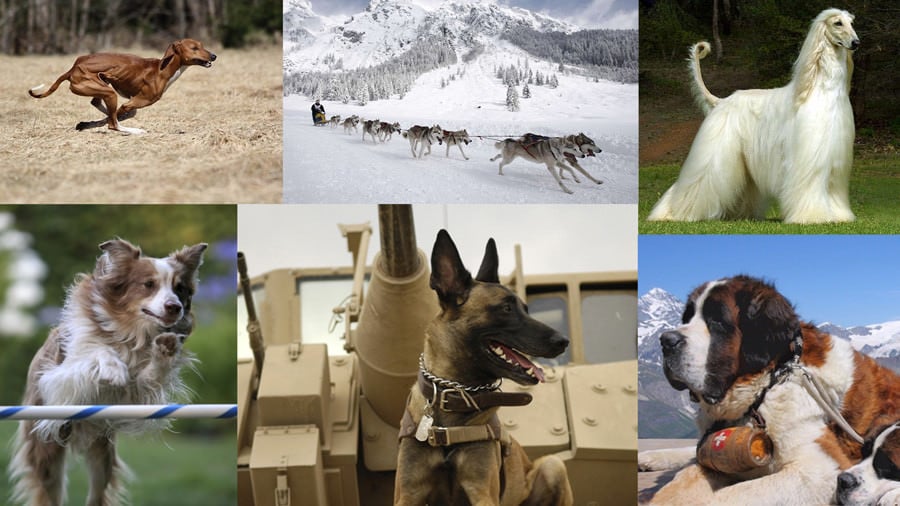 Whether your dog was bred for show, agility, obedience, hunting or racing, Ultimate Fitness & Health has always produced results. Ultimate Fitness & Health has been the supplement of choice by Westminster BIS & Group Champions, Top Shooting Dogs, Field Trial Champions, Top Dock Jumping Dogs, Racing Greyhounds, Lure Course Champions and Iditarod Sled Dog Race Winners.
Every scoop of Ultimate Fitness & Health gives your dog the additional high quality, whole-protein complexes that dogs desire most. These proteins are optimally blended to provide the essential building blocks for every organ, tissue and cell in their body.
Additionally, the overall balance of proteins, fatty acids, all essential vitamins and minerals along with numerous specialty nutrients helps to boost energy levels and increase performance.
All the ingredients in Ultimate Fitness & Health foster a healthier outward appearance. When dogs live in a state of optimal health, they show it with a lush, full, shiny coat, bright eyes and the kind of vitality that can't be overlooked.
The low-calorie, highly concentrated level of nutrients in each scoop of Ultimate Fitness & Health enhances your dog's metabolism and helps them achieve a lean, muscular body composition. Meanwhile, the unique blend of probiotics facilitates healthy digestion to reduce excess gas & bloating.
Every scoop of Ultimate Fitness & Health also offers the correct ratio of calcium, phosphorus and other minerals that support healthy bone density and bone strength.
Ultimate Fitness & Health also provides more of the vital antioxidants and potent nutrients that help the body fight off free radical damage – the primary cause of fatigue, illness, and disease.