Canine Behavior Support – Sample
Canine Behavior Support tablets are made of a unique and effective combination of 11 natural ingredients that help reduce the negative effects of stress in your dog. These may include anxiety, aggression, fear, separation anxiety, hyperactivity, or motion sickness. It is exceptionally useful when boarding, traveling, or training your dog.
Provides Proactive Nutritional Support
FOR:
check circle icon Anxiety / Separation Anxiety
check circle icon Hyperactivity
check circle icon Aggressive Behavior
check circle icon Motion Sickness
How To Use
Sprinkle dry onto any canine diet. This product may also be mixed with water to make a tasty broth.
To assure freshness, keep sealed and store in a cool, dry place.
Daily Recommended Dosage (Servings per Container — 120)
Dogs (All Ages)
Weight Range (lbs.)
Tablets/Day
Note: May be helpful in reducing the stress associated with boarding, traveling, or training.
Warning: For animal use only. Keep out of the reach of children. In case of an accidental overdose, contact a health professional immediately.
Canine Behavior Problems
Many of the canine problems owners experience can be attributed to improper socialization of puppies, lack of training, a misunderstanding of normal canine behavior, placing certain breeds into environments that do not allow for natural stress relief, failure to give our dogs enough exercise, and sadly, abuse. Some behavior problems can be easy to correct, while others are more serious. Some specific issues you might be dealing with include excessive barking, chewing, digging, begging, chasing, jumping, inappropriate elimination, phobia to loud noises, separation anxiety, biting, or aggressive behavior. It is important for you, as a dog owner, to have a plan for building positive behaviors in your dog – whether you get them as a puppy or later in their life.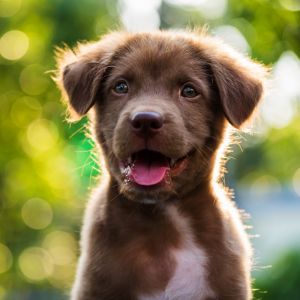 For Puppies
Training your puppy can often be a difficult task, especially if they are incessantly barking, begging, jumping on you, chewing on the furniture or your belongings, soiling on the carpet, exhibiting aggressive behavior, or going nuts whenever you leave the house. Canine Behavior Support is a calming agent that assists in relieving the stress and anxiety that cause these unwanted behaviors.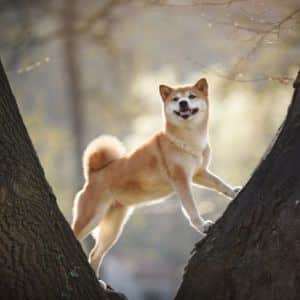 For Adult Dogs
Adult dogs should be well behaved, but unfortunately that is not always the case. Dogs can seem to bark at anything and can be a nuisance at dinnertime by constantly begging. Some dogs forget where the bathroom is and others want to confront every animal they meet on the their walk. These are all things that can be avoided or reversed by specialized training with the help of a calming agent like Canine Behavior Support.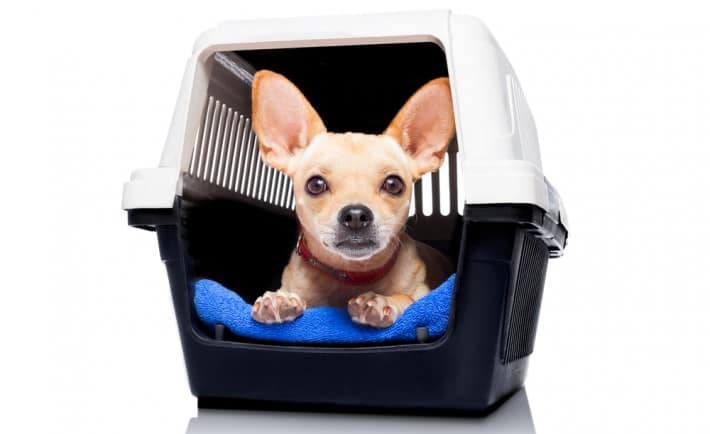 The safest way to travel by air with a small pet is in an approved carrier that can be taken on board and kept under the seat in front of you. Large pets are required to be placed in the cargo area, which presents a few risks. Here's some tips to keep in mind when flying with a dog!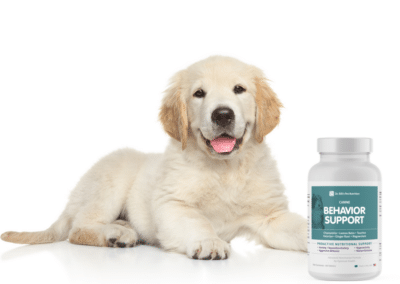 Does your dog exhibit excessive barking, chewing, digging, fear of loud noises, begging, chasing, jumping, or ...
Dr. Bill's Behavior Support contains a unique combination of natural ingredients that help reduce the negative effects of stress in your dog.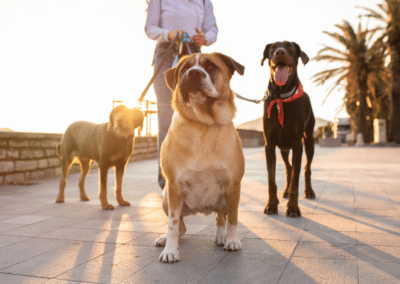 Dogs are always by our sides when we need them, so the least we can do is learn a bit more about what makes man's ...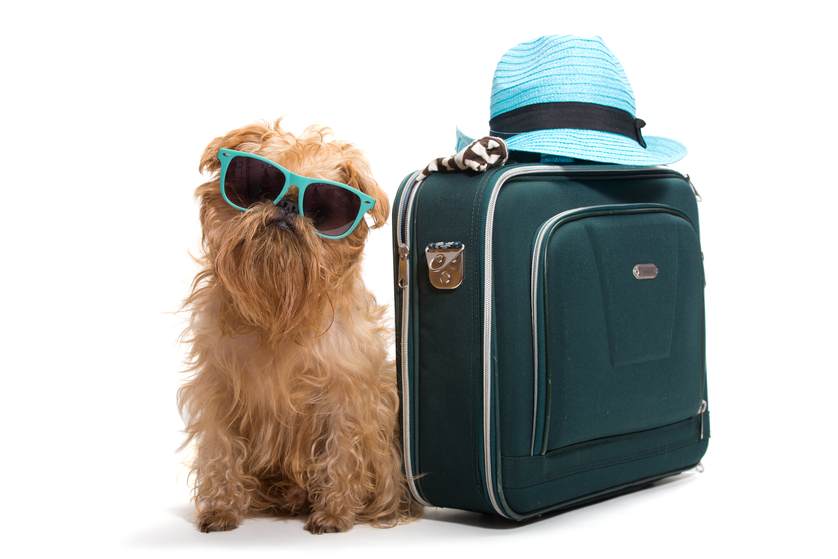 Every year, millions of Americans hit the road in search of fun, adventure, or just some peaceful time off. More and more, these plans include traveling with their four-legged companions. Travel can be stressful for canines. They can become sick, injured, or lost in the process. Planning for potential dog hazards can go a long way towards making your vacations more relaxing and memorable for you and your furry friends. Here are some tips to maintain dog car safety!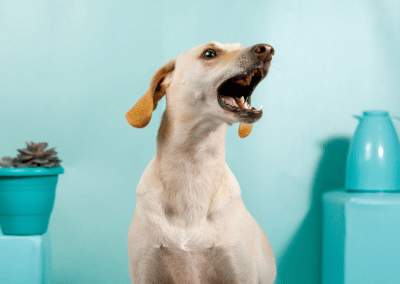 Dog owners spend lots of time training their dogs to understand their commands, but they don't always put the same ...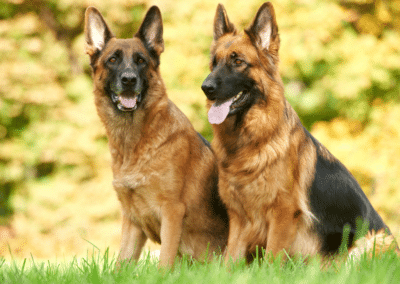 Being one of America's most popular dog breeds, the German Shepherd is an intelligent, loyal, courageous, and ...
What Pet Owners Are Saying